Alison Chabloz sentenced to 20 weeks in prison, suspended for two years, 180 hours of unpaid community service and a social media ban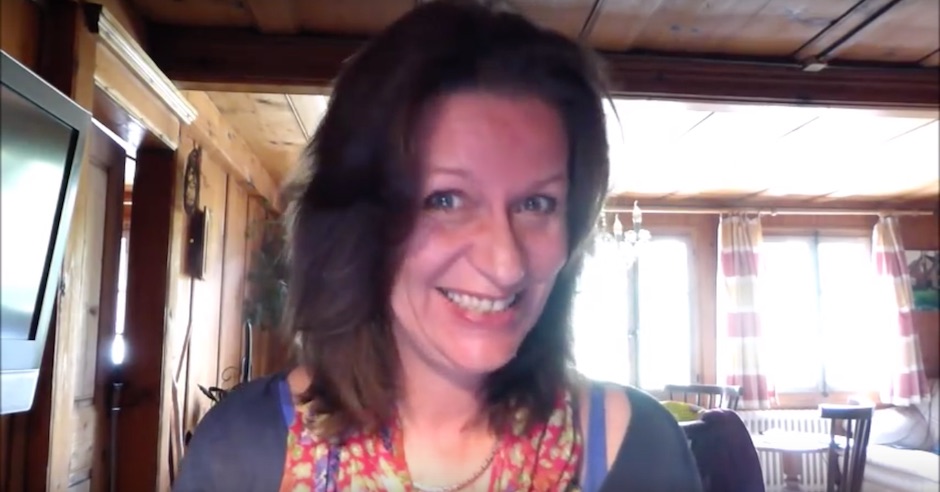 District Judge John Zani has sentenced Alison Chabloz to a 20-week prison sentence suspended for two years, 180 hours of unpaid community service, an indefinite restraining order against contacting two leaders of Campaign Against Antisemitism, as well as issuing an order banning her from social media for 12 months. She was also ordered to pay a £115 victim surcharge, and costs of £600. District Judge Zani handed down the sentence this morning at Westminster Magistrates' Court, after finding Ms Chabloz guilty on all counts of criminal offences under the Communications Act at a hearing last month.
The case effectively delivers a landmark precedent verdict on incitement on social media and on whether the law considers Holocaust denial to be "grossly offensive" and therefore illegal when used as a means by which to hound Jews.
In sentencing her, District Judge John Zani said: "It appears to this court that no proper remorse is forthcoming from you…I don't know whether you want to be a martyr to your cause. Only time will tell. This sentence will test your resolve. If you fail to abide by the terms of the suspended sentence you should expect to go to prison."
Ms Chabloz, from Glossop in Derbyshire, had pleaded "not guilty" to charges relating to three self-penned songs in which she decries the supposed Jewish conspiracy to dominate the world and denies the Holocaust. However, in spite of her grossly antisemitic statements and social media posts, the court heard that Ms Chabloz had told probation officers that she had never intended to offend Jews.
The court was read an impact statement from Stephen Silverman, Director of Investigations and Enforcement at Campaign Against Antisemitism, who concluded: "Today, British Jews feel more beleaguered and exposed to danger than at any time in the last seventy-plus years. Alison Chabloz has been at the forefront of those who are responsible for that state of affairs."
Gideon Falter, Chairman of Campaign Against Antisemitism, said: "This sentence sends a strong message that in Britain, Holocaust denial and antisemitic conspiracy theories will not be tolerated. Alison Chabloz is a remorseless and repulsive antisemite who has spent years obsessively inciting others to hate Jews, principally by claiming that the Holocaust was a hoax perpetrated by Jews to defraud the world. District Judge John Zani refused to make her a martyr, leaving her a pathetic and insignificant figure who now has to learn to muzzle her incitement or face immediate imprisonment. Time will tell whether she manages."
At a hearing last month in which he found Ms Chabloz guilty, District Judge John Zani had said: "This court is entirely satisfied that the material in each of the songs complained of is grossly offensive, as judged by the standards of an open and multi-racial society – as opposed to any of them being, merely offensive. The defendant has failed, by some considerable margin, to persuade this court that her right to freedom of speech as provided by Article 10, under the guise of her work as an artist, can properly provide her with immunity from prosecution in relation to each of the songs complained of. Having had the opportunity to assess the defendant's live evidence during the course of these proceedings, I am entirely satisfied that she will have intended to insult those to whom the material relates or, at least, that she must have recognised that there was a risk of so doing. Having carefully considered all evidence received and submissions made, I am entirely satisfied that the prosecution has proved beyond reasonable doubt that the defendant is guilty of charges 2, 4 and 5. I dismiss charges 1 and 3 as they are alternatives to charges 2 and 4."
Charges 2 and 4 were charges of "causing to be sent by a public communications network an offensive, indecent or menacing message or material", relating to two songs performed at a gathering of the far-right London Forum in London in September 2016 and uploaded to YouTube. Charge 5 was a charge of "sending by a public communications network an offensive, indecent or menacing message or material" in relation to a third song. All of the charges were brought under section 127 of the Communications Act 2003.
The case began as a private prosecution brought by Campaign Against Antisemitism after the authorities failed to act. Once we had begun the private prosecution and won a judicial review against a decision not to prosecute a separate case, the Crown Prosecution Service (CPS) decided to take over our private prosecution of Ms Chabloz. Due to strict deadlines for bringing prosecutions, had Campaign Against Antisemitism not brought our private prosecution, the CPS would have missed its chance to take action against Ms Chabloz. Campaign Against Antisemitism's Chairman, Gideon Falter, and Director of Investigations and Enforcement, Stephen Silverman, testified against Ms Chabloz on 10th January and were the only prosecution witnesses.
The lyrics written and sung by Ms Chabloz include:
"Did the Holocaust ever happen? Was it just a bunch of lies? Seems that some intend to pull the wool over our eyes. Eternal wandering liars haven't got a clue, and when it comes to usury, victim's always me and you."
"Now Auschwitz, holy temple, is a theme park just for fools, the gassing zone a proven hoax, indoctrination rules."
"Tell us another, come on, my brother, reap it, the cover, for tribal gain. Safe in our tower, now is the hour, money and power, we have no shame."
"History repeats itself, no limit to our wealth, thanks to your debts we're bleeding you dry. We control your media, control all your books and TV, with the daily lies we're feeding, suffering victimisation. Sheeple have no realisation, you shall pay, all the way, until the break of day."
The songs were partly set to traditional Jewish folk music such as Hevenu Shalom Aleichem and Hava Nagila. She mocked prominent Jewish figures persecuted by the Nazis, including Nobel Peace Prize winner Elie Wiesel and Anne and Otto Frank.
Under cross-examination on 7th March, Ms Chabloz said that: "There should be an official investigation, forensic, regarding Holocaust numbers." She strongly contested the number of six million Jews being murdered by the Nazis, explaining that her position is "scientific" and that "it looks unlikely to be more than a million." She continually referred to the "so-called Holocaust" and said that "it's been used to sustain the criminal State of Israel."
Regarding gas chambers, she said that: "It's impossible, without an investigation, without evidence, it's impossible to affirm" and there's "no proof of these non facts", there's "no proof that any such murder weapon existed" and that they are being "used as a weapon to destroy European countries."
Ms Chabloz also described as "indoctrination" the programme which sends schoolchildren to visit Auschwitz. She also claimed that Jews are disproportionately influential and asked "how Jews are eight times overrepresented in Parliament." She then alleged that "plenty of Jews find my music funny."
The verdict comes amidst a crisis of confidence in the Jewish community. Each year the CPS prosecutes in the region of 15,000 hate crimes, but there has yet to be a year in which there have been more than two dozen known prosecutions of antisemitic hate crimes. With antisemitic crime rates surging, the failure to prosecute has led to a crisis of confidence in Britain's Jewish community, with Campaign Against Antisemitism's Antisemitism Barometer research showing that just 39% of British Jews believing that an antisemitic crime against them would be acted on by the authorities, even if there was enough evidence, and more than half of British Jews saying that the CPS does not do enough against antisemitic crime.
Instead, Campaign Against Antisemitism is being left to take action against antisemitic crime.
In a clear example of the problem, last week on 14th May, neo-Nazi leader Jeremy Bedford-Turner was sentenced to 12 months in prison after being unanimously convicted by a jury of incitement to racial hatred over a speech he gave in 2015 at a demonstration called to protest against the "Jewification" of Golders Green. Campaign Against Antisemitism had to battle the CPS since 2015, eventually winning a landmark judicial review which forced them to prosecute this case. Mr Bedford-Turner was represented by barrister Adrian Davies, who also represented Ms Chabloz and antisemitic Holocaust denier David Irving, and himself held leadership positions in two right-wing fringe political parties.
Whilst Campaign Against Antisemitism brought its private prosecution of Ms Chabloz because the authorities had failed to act and due to a consistent failure by the CPS to adequately tackle antisemitic crime, we could not be more satisfied with the professional excellence of the expert prosecuting team from the CPS, led by barrister Karen Robinson with the expert support of Hazel Allen. Before it was taken over by the CPS, our private prosecution was led pro bono by Jonathan Goldberg QC, with junior barristers Senghin Kong and Jeffrey Israel, supported by solicitor Stephen Gilchrist.