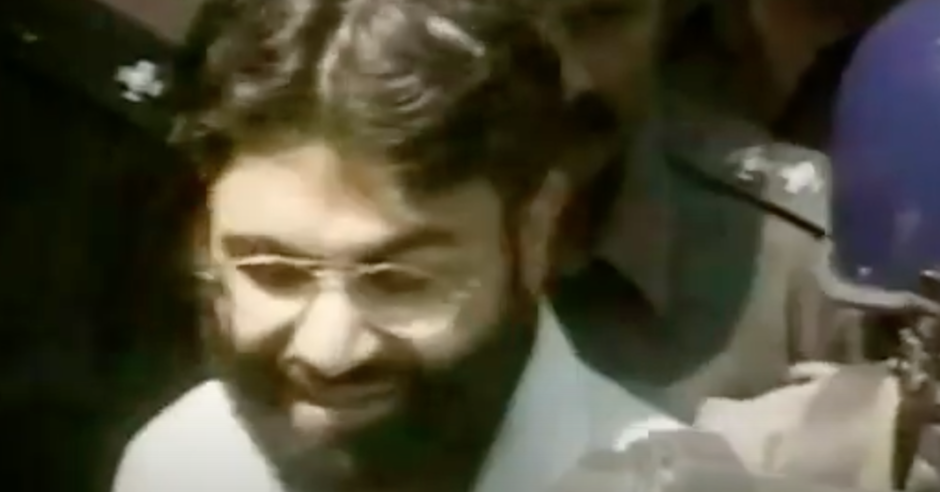 Amid uncertainty over the continued detention of the Islamist terrorist convicted in Pakistan of the murder of American-Jewish journalist Daniel Pearl, a statement by a leading American Jewish organisation said that Mr Pearl's murderer "should be behind bars for the rest of his days".
The Conference of Presidents of Major American Jewish Organisations, issued its statement after it appeared that Mr Pearl's murderer, Ahmed Omar Saeed Sheikh  –   a British national  –   could be released imminently.
Mr Sheikh was sentenced to death by a Pakistani court in 2002 for masterminding the kidnap and murder of Mr Pearl. The Jewish Wall Street Journal reporter was murdered in the capital, Karachi, in January of that year.
However, earlier this year, a lower court commuted Mr Sheikh's sentence to a seven-year prison term and argued that he should be released immediately as he had already served eighteen years.
Responding to an appeal from the Pearl family's lawyer, Faisal Siddiqui, Pakistan's Supreme Court ruled that Mr Sheikh's detention should be extended for another week. The court will then rule on whether to release Mr Sheikh or keep him in custody while his case is again appealed.
Following the hearing and noting that the appeal "could take years", Mr Siddiqui told the AP news agency that he was pressing for Mr Sheikh's continued incarceration during the appeal process.
Mr Siddiqui added that there was "ample evidence" to dismiss Mr Sheikh's appeal. "There is eye-witness evidence, there is forensic evidence, there are confessional statements," he said.
In a statement welcoming the Pakistani Supreme Court's decision not to release Mr Sheikh, the Conference of Presidents of Major American Jewish Organisations said: "This killer should be behind bars for the rest of his days. Anything less would be a painful insult to the Pearl family. They have suffered enough in the years since this atrocity occurred."
Those responsible for the death of "an American citizen" who affirmed his Jewishness with his last words, were "motivated by their hatred of who he was and must be held accountable, the organisation said, adding: "We call on the US government to do all it can to ensure that justice is served in this case."
Campaign Against Antisemitism has expanded our coverage of antisemitism worldwide. Please contact us if you would like to share feedback or volunteer to assist us with this project.