Antisemitic fliers distributed in Lexington, KY in second anti-Jewish incident in the city in as many months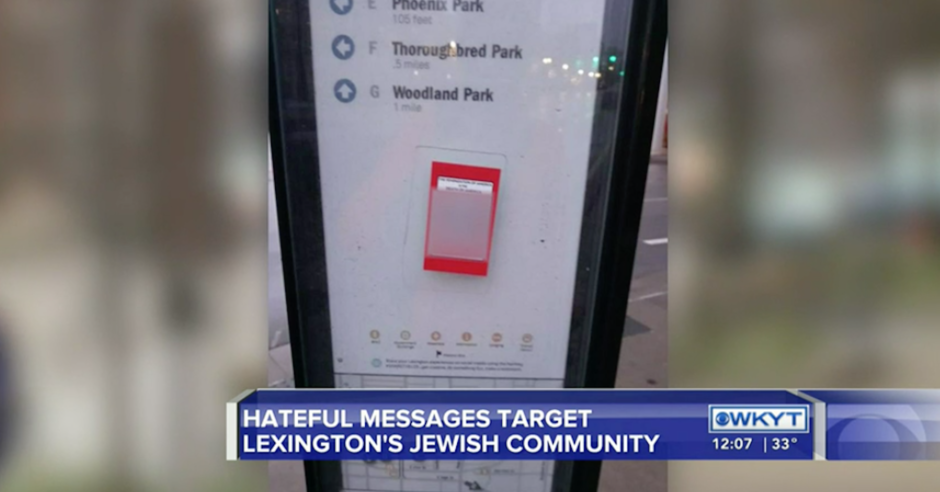 Small posters with Quick Response (QR) codes that link to racist and antisemitic material were distributed around the centre of Lexington over the weekend of 2nd and 3rd January.
It is the second incident of anti-Jewish racism in the Kentucky city. In December a member of Lexington's Jewish community was assaulted outside the Chabad House during the festival of Chanukah.
Following the latest incident at the weekend, Lexington Rabbi Shlomo Litvin is calling on the community to speak out.
In a statement Rabbi Litvin said that over the weekend "dozens of stickers" had been "illegally plastered around downtown Lexington." He said that they had "links to incoherent racist and antisemitic drivel".
Campaign Against Antisemitism has expanded our coverage of antisemitism worldwide. Please contact us if you would like to share feedback or volunteer to assist us with this project.