Antisemitic graffiti spray-painted onto side of building in German village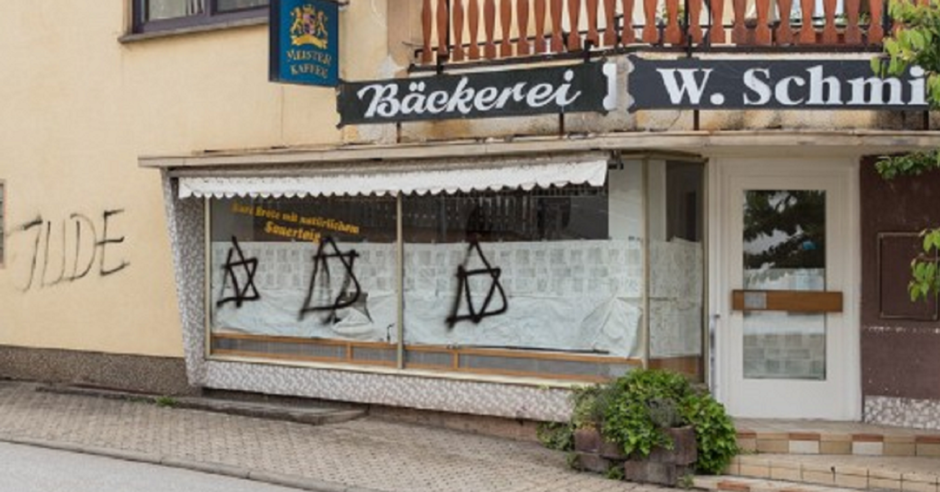 Antisemitic graffiti was found spray-painted onto the side of a building in Wemmetsweiler, a village in the German state of Saarland, last week.
The graffiti depicts three black Stars of David along with the word 'Jude', the German word for Jew.
The perpetrators are still unknown. However, local police are investigating the matter.
This incident comes only weeks after Germany banned the Hamas flag as a response to the rise in antisemitic incidents.
Campaign Against Antisemitism has expanded our coverage of antisemitism worldwide. Please contact us if you would like to share feedback or volunteer to assist with this project.