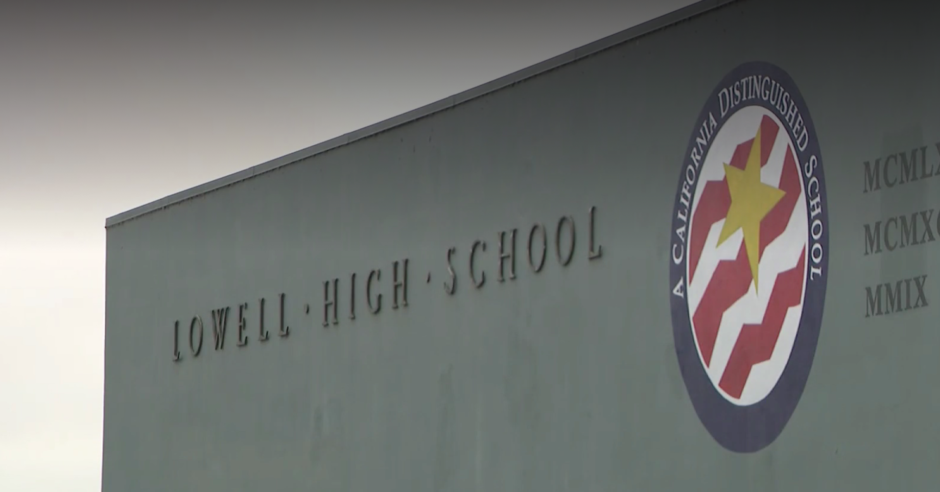 Antisemitic and anti-black racist slurs and pornographic images appeared online when a virtual lesson being given by an elite San Francisco school was hacked.
According to the San Francisco Unified School District (SFUSD), the hacking took place during an anti-racism talk to students of Lowell High School. The SFUSD said that students were using the Padlet platform to share reflections on anti-racism lessons when the messages and images appeared.
The SFUSD said its Department of Technology were trying to identify the hacker and trace the origin of the posts.
Lowell principal Dacotah Swett issued a video statement, saying: "My heart goes out to the members of our community who were targeted — our Black and Jewish students." Directing comments to the perpetrators, she said that she would pursue "by all means available" to her those who made "these racist and antisemitic attacks on our community."
Noting that their "words and actions" had no place at Lowell, she added: "Your actions constitute hate speech and you will be held accountable."
Students from Lowell High School have complained about ongoing racism at the elite school where nearly 70% of students are either Asian-American or White. Less than 2% of students are Black, and 12% are Hispanic.
The San Francisco Chronicle reported that a petition had been started by a Lowell teacher and black student calling for a federal investigation into the hacking.
Campaign Against Antisemitism has expanded our coverage of antisemitism worldwide. Please contact us if you would like to share feedback or volunteer to assist with this project.