Antisemitic terrorist group Hamas congratulates Taliban on conquest of Afghanistan, which many fear will embolden Islamists across the world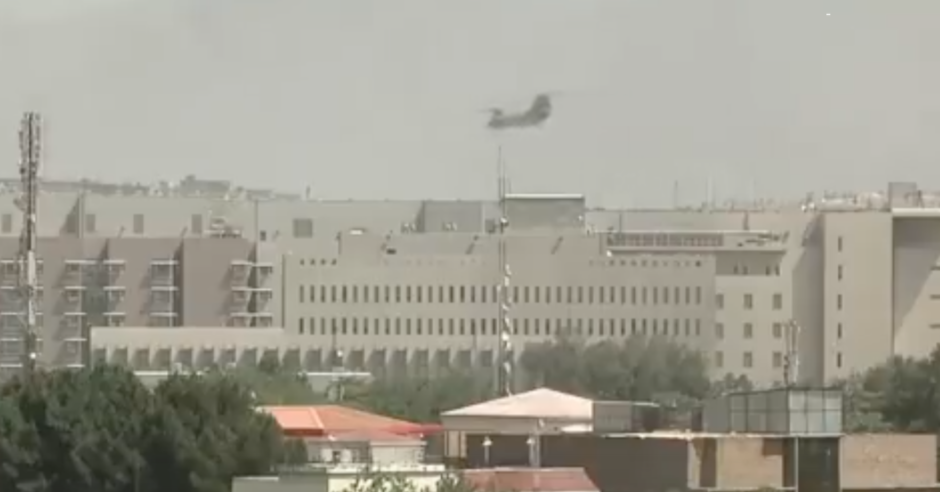 The antisemitic genocidal terrorist group, Hamas, has reportedly congratulated the Taliban on its conquest of Afghanistan.
Following the fall of Kabul in recent days to the Taliban, infamous for its Islamist ideology and barbaric practices, the Hamas terror organisation issued a statement of support.
"We congratulate the Muslim Afghan people for the defeat of the American occupation on all Afghan lands, and we congratulate the Taliban movement and its brave leadership on this victory, which culminated its long struggle over the past twenty years," Hamas said in a statement.
A member of Hamas' political bureau also tweeted earlier this week: "Today Taliban is victorious after it used to be accused of backwardness and terrorism. Now, the Taliban is more clever and more realistic. It has faced America and its agents, refusing half-solutions with them. The Taliban was not deceived by the slogans of democracy and elections and fake promises. This is a lesson for all oppressed people."
Hamas leader Ismail Haniyeh recently met with a Taliban delegation in Qatar, where he currently resides, and received the Taliban's congratulations on Hamas's "victory" against Israel in its recent conflict with the Jewish state. Antisemitism surged across the world, including in Britain, over the course of that conflict.
There are concerns that the two groups may increase their cooperation following the Taliban's takeover of the Central Asian country, and that Islamists around the world – in the Middle East, Europe, Britain and elsewhere – will be emboldened by the Taliban's success.
Last month, Campaign Against Antisemitism wrote to the Home Secretary urging her to proscribe Hamas in its entirety in the UK, as our allies do. This week, we wrote to all MPs encouraging them to write to Priti Patel as well with the same request.
Campaign Against Antisemitism's Antisemitism Barometer 2020 showed that over eight in ten British Jews consider the threat from Islamists to be very serious.