CAA witnesses testify against Alison Chabloz in antisemitism trial resulting from private prosecution by CAA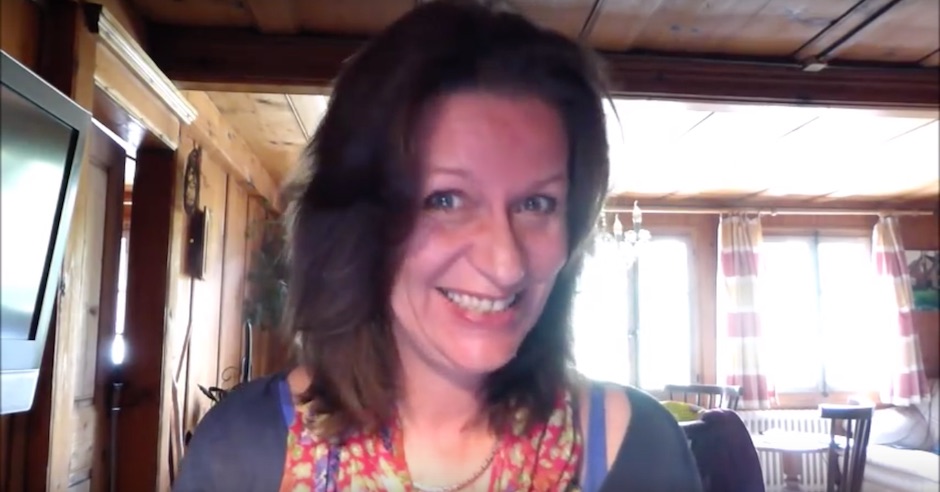 Campaign Against Antisemitism's Chairman, Gideon Falter, and Director of Investigations and Enforcement, Stephen Silverman, have today testified against Alison Chabloz.
Ms Chabloz faces three charges under section 127 of the Communications Act 2003 following a private prosecution brought by Campaign Against Antisemitism after the authorities failed to act. Once we had started the private prosecution and won a judicial review against against a decision not to prosecute a separate case, the Crown Prosecution Service decided to take over our private prosecution of Ms Chabloz. Due to strict deadlines for bringing prosecutions, had Campaign Against Antisemitism not brought a private prosecution, the Crown Prosecution Service would have missed its chance to take action against Ms Chabloz.
In the morning, the court was played Ms Chabloz's songs which include lyrics such as:
"Did the Holocaust ever happen? Was it just a bunch of lies? Seems that some intend to pull the wool over our eyes. Eternal wandering liars haven't got a clue, and when it comes to usury, victim's always me and you."
"Now Auschwitz, holy temple, is a theme park just for fools, the gassing zone a proven hoax, indoctrination rules."
"Tell us another, come on, my brother, reap it, the cover, for tribal gain. Safe in our tower, now is the hour, money and power, we have no shame."
"History repeats itself, no limit to our wealth, thanks to your debts we're bleeding you dry. We control your media, control all your books and TV, with the daily lies we're feeding, suffering victimisation. Sheeple have no realisation, you shall pay, all the way, until the break of day."
The songs are partly set to Jewish music such as Hevenu Shalom Aleichem and Hava Nagila. As the songs were played, Ms Chabloz mouthed or sang along to them and her boisterous crowd of supporters cheered and applauded until District Judge John Zani warned that they would be ejected from the public gallery if they continued.
In the afternoon, Mr Falter and Mr Silverman separately gave testimony unpicking Ms Chabloz's lyrics, explaining their antisemitic references, as well as explaining the International Definition of Antisemitism.
Adrian Davies, Ms Chabloz's barrister, who also represented the antisemitic Holocaust denier David Irving and himself held leadership positions in two far-right parties, argued that Ms Chabloz was merely expressing an offensive but legitimate opinion on the veracity of the accounts of Holocaust survivors. Both witnesses from Campaign Against Antisemitism, who are the only prosecution witnesses, rebutted any notion that Ms Chabloz was attempting to query or "satirise" history, pointing out that that the songs claimed that Jews have fabricated the Holocaust in order to perpetrate an horrific fraud against mankind, causing many of the world's ills for their own gain.
Whilst Campaign Against Antisemitism brought its private prosecution because the authorities had failed to act and due to a consistent failure by the Crown Prosecution Service to adequately tackle antisemitic crime, we could not be more satisfied with the professional excellence of the expert prosecuting team from the Crown Prosecution Service.
The trial will continue on 7th March. Until the trial concludes, Campaign Against Antisemitism and the media are limited in what we can report about the case.