CAA writes to all MPs calling for them to ask Home Secretary to proscribe antisemitic Islamist terrorist group Hamas in its entirety in the UK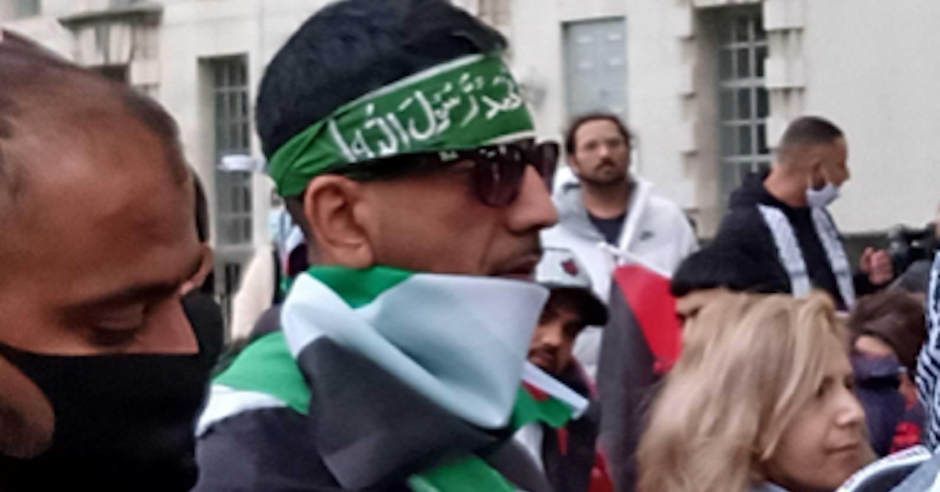 Campaign Against Antisemitism has written to all MPs calling on them to ask the Home Secretary to proscribe the Hamas terrorist group in its entirety in the UK under the Terrorism Act 2000.
Last month, we provided Priti Patel with a dossier making the case for the proscription of the genocidal antisemitic terrorist organisation. We have also now made the dossier available to MPs from all parties, urging them to write to the Home Secretary.
There exists a loophole in British law that allows Hamas to operate in the UK. Following the recent record-breaking surge in antisemitism in Britain during the conflict between Hamas and Israel, the time has undoubtedly come to close the loophole: it is time to proscribe Hamas in its entirety.
Hamas' ideology and activities are Islamist, nationalist, antisemitic, misogynistic and homophobic. Many also consider its militant teachings to be a corruption of Islam.
Currently, the UK only proscribes the Izz al-Din al-Qassam Brigades — the so-called 'military wing' of the terrorist group — relying until now on the European Union's proscription of the entirety of Hamas as a de facto ban in the UK. Following the UK's exit from the European Union, however, this reliance is no longer tenable, and the UK must now act to proscribe the entirety of Hamas.
There is no material distinction between the supposed 'wings' of Hamas, which share the same personnel and where political leaders launch military operations. However, because of this loophole, Hamas flags can be flown, its ideology can be promoted, funds can be raised, material can be disseminated, and its representatives can operate in the UK.
Over the years—and particularly in the last couple of months—our Demonstrations and Events Monitoring Unit has found evidence of support for Hamas on British streets, and this is undoubtedly tied to the recent surge in domestic antisemitism.
The proscription of the Islamist terrorist group Hizballah in its entirety in 2019 can serve as a case study for a similar ban of Hamas. Just as the proscription of Hizballah in its entirety, following a long campaign by CAA and others, sent a powerful message to the Jewish community — and Islamists — that antisemitism and terrorism will not be tolerated in the UK, so would the proscription of Hamas, particularly at a time of a record-breaking surge in antisemitism in Britain.
The first ever poll on the subject, conducted by Campaign Against Antisemitism last year, showed that an overwhelming 91% of British Jews want the Government to proscribe Hamas in its entirety.
A spokesperson for Campaign Against Antisemitism said: "It is intolerable that Hamas representatives and supporters can operate in the UK on the pretence that they only back the group's supposed 'political wing'. There is no distinction between the units of this Islamist, antisemitic, misogynistic and homophobic terrorist organisation. Support for Hamas is tied to the recent surge in anti-Jewish racism on British streets. The Home Secretary must move to protect British Jews by banning Hamas in its entirety in the UK."