CAA writes to employer of star of sick viral TikTok video mocking Holocaust victims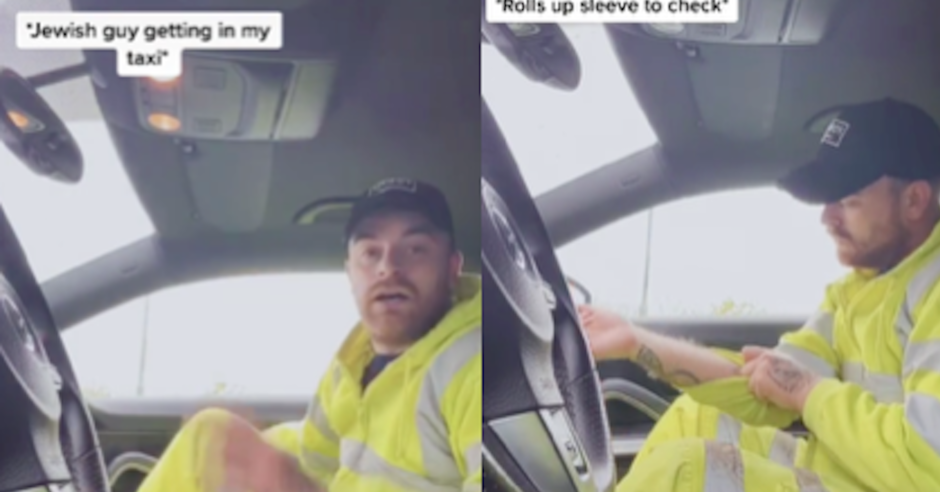 Campaign Against Antisemitism is writing to the employer of a man who uploaded a viral video to TikTok which appears to mock Holocaust survivors.
Posted on the popular video sharing platform recently with the hashtag "#darkhumour", the short clip by Bradley Brooker, a traffic consultant and charity football player, has gone viral, attracting tens of thousands of 'likes' on the platform.
In the clip, Mr Brooker acts the parts of both a Jewish taxi passenger and the taxi driver. The clip begins beneath the caption: "Jewish guy getting in my taxi", with Mr Brooker, as the taxi driver, asking "Hey, what's your name". Now playing the part of the passenger, Mr Brooker mimes checking his arm tattoo, before singing, now as the taxi driver, "No I don't want your number" from the song Scrubs by TLC.
The number appears to be a reference to the Nazi practice of tattooing inmates at the Auschwitz concentration camp with a number.
When confronted over the grotesque video by a member of the public, Mr Brooker doubled down, insisting that it was both humorous and educational.
Campaign Against Antisemitism is now writing to Mr Brooker's employer and to the charity he represents, seeking his removal. We have also asked TikTok to remove the video.
Campaign Against Antisemitism continues its robust engagement with social media companies over the content that they enable to be published, and we continue to make representations to the Government in this connection.