Canada's Prime Minister condemns antisemitic desecration of National War Memorial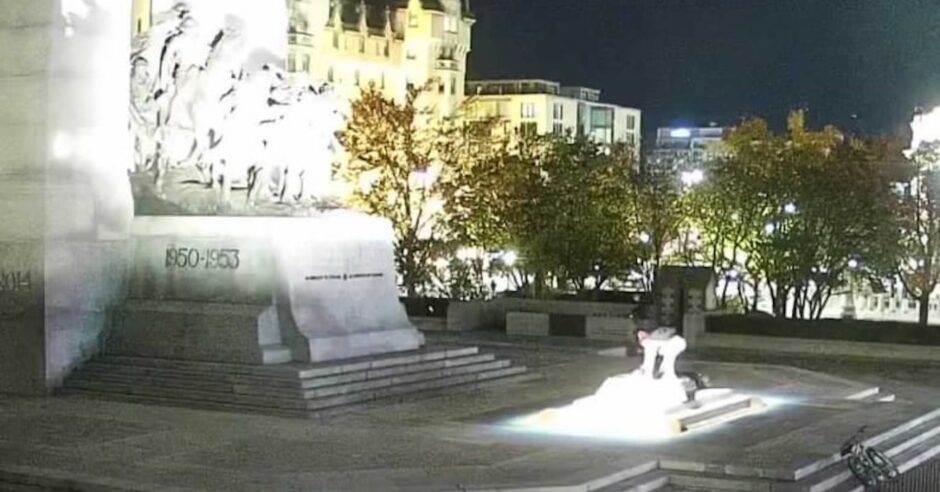 The Canadian premier has condemned the desecration of the country's National War Memorial after an antisemitic hate symbol was carved into it on 16th October.
Prime Minister Justin Trudeau described the "antisemitic desecration" of the Tomb of the Unknown Soldier in the Canadian capital, Ottawa, as "completely unacceptable".
In a statement on Twitter he said: "I strongly condemn this hateful act." He urged anyone with information to contact police.
The Hate Crimes Unit of the Ottawa Police is looking for the man suspected of carving the antisemitic symbol. The suspect is believed to have rode a bicycle to the city-centre National War Memorial – site of Canada's annual, national Remembrance Day ceremony – and scratched hate graffiti onto the tomb before riding away.
Canada's Defence Minister Harjit Sajjan said that the "hateful" desecration of the Tomb of the Unknown Soldier "with an antisemitic symbol" was "despicable," declaring: "The Tomb of the Unknown Soldier represents the gallantry and the sacrifices of all those who fought for our freedom. Its desecration with an antisemitic symbol is despicable."
Ottawa Police have issued a description of the suspect. A police spokesperson said that the graffiti was removed within 24 hours. 
Campaign Against Antisemitism has now expanded our coverage of antisemitism worldwide. Please contact us if you would like to share feedback or volunteer to assist with this project.
Image credit: Ottawa Police Service