Conservative Party investigating Councillor Mohammad Aslam over Facebook post claiming Jewish MP was "funded by Israel lobby"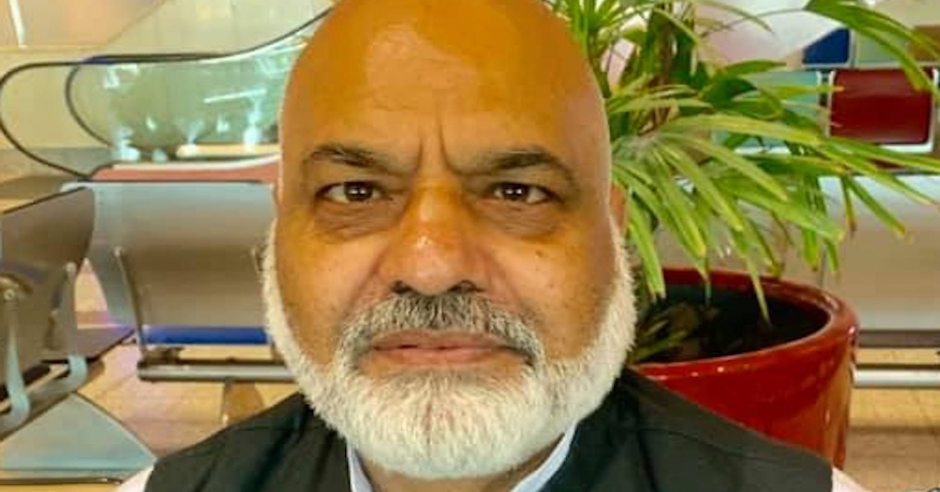 The Conservative Party is reportedly investigating Councillor Mohammad Aslam over posts he allegedly shared on Facebook, including a claim that Jewish Labour MP, Ruth Smeeth, who lost her seat in the recent election, was "funded by [the] Israel lobby."
Under the International Definition of Antisemitism adopted by the British Government, "Making mendacious, dehumanising, demonising, or stereotypical allegations about Jews as such or the power of Jews as collective — such as, especially but not exclusively, the myth about a world Jewish conspiracy or of Jews controlling the media, economy, government or other societal institutions" is antisemitic.
Cllr Aslam, who represents the Bradley ward on Pendle Borough Council in Lancashire and was a Labour councillor before he defected to the Conservative Party in 2015, reportedly shared a number of other problematic posts on Facebook.
One allegedly said the: "Gaza massacre is the price of a 'Jewish state.'" He also showed the image of a bloodied child and a description of the Israeli government's actions as: "Radical Jewish Terrorism." The post added: "Israel is an illegal state. Israel is a Terrorist State." In another post, he allegedly shared a video which read: "Jerusalem, we are coming."
Under the Definition, "Denying the Jewish people their right to self-determination (e.g. by claiming that the existence of a State of Israel is a racist endeavour)" is antisemitic.
A spokesperson for the Conservative Party told the JC: "This matter is under investigation. Our complaints process is rightly a confidential one but there are a wide range of sanctions to challenge and change behaviour, including conditions to undertake training, periods of suspension and expulsion, and these are applied on a case-by-case basis."
Earlier this month, the Lancashire Telegraph reported on a private message allegedly sent from Cllr Aslam's account, in which he said: "Everyone says you have a mind of Jews."
According to the Definition, antisemitism "employs sinister stereotypes and negative character traits."
A spokesperson for Cllr Aslam told the Lancashire Telegraph that he did not recall sending the message and claimed that his account has been hacked previously. "He is in no way antisemitic or racist. This was a private message on Facebook Messenger. Cllr Aslam does not recall sending it. His Facebook has been hacked in the past. If he did send it, it would appear to have been taken out of context and Cllr Aslam would need to see the full conversation to comment further."
Campaign Against Antisemitism expects the Conservative Party to conduct a fair, efficient and transparent disciplinary investigation, and to insist that any claims of social media hacking are backed up by ample evidence.