Controversial former United States congresswoman and presidential candidate posts antisemitic meme blaming "Zionists" for 9/11 attacks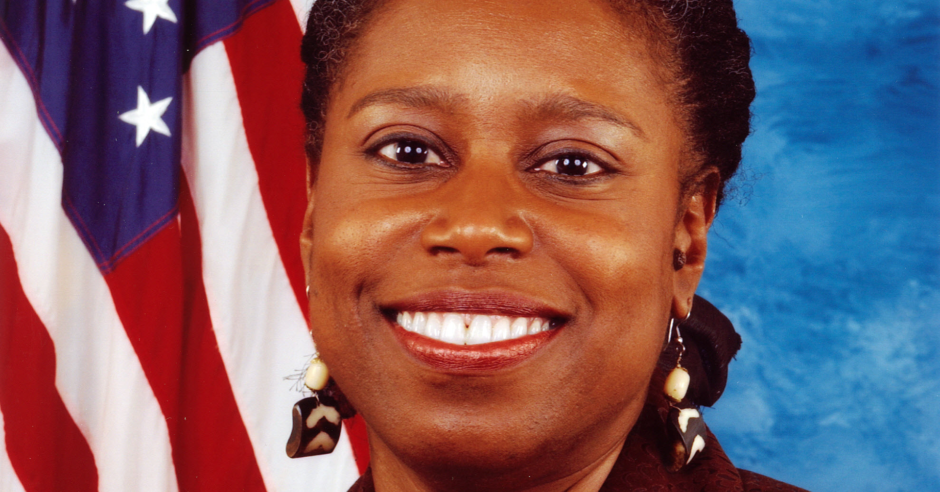 A controversial former United States congresswoman and presidential candidate posted an antisemitic meme earlier this week which suggests that "Zionists" were responsible for the 9/11 terrorist atrocities.
Cynthia McKinney, the 2008 presidential nominee for the Green Party and congresswoman who served from 1993 to 2003 and from 2005 to 2007 as a Democratic Representative from Georgia, tweeted an image of a jigsaw puzzle which bore a photo of the 9/11 attacks along with a final jigsaw piece which reads "Zionists." The caption below the photo says: "The final piece of the puzzle."
The tweet was temporarily removed by Twitter for violating its policy but has since been restored.
Despite several users voicing their disgust in reaction to Ms McKinney's abhorrent tweet, the former congresswoman doubled down by retweeting an article shared by a YouTuber, who herself has been accused of antisemitism, which attempted to back up the hateful conspiracy theory.
Ms McKinney is promoting the widespread, antisemitic conspiracy theory says that Jews, not Islamist terrorists, were responsible for flying passenger jets into the World Trade Center and the Pentagon, so that they would profit from the resulting war. This is backed up by the equally false belief that no Jews were killed in the attack, as they had all been warned to stay at home that day.
Similarly, Ms McKinney's usage of the phrase "Zionist" has been increasingly utilised in circles that promote antisemitic theories as a way to avoid saying "Jew." People who do this will usually also exhibit other forms of antisemitic behaviour.
This is not Ms McKninney's first instance of antisemitic behaviour. It was reported in the New York Times that in 2002, Ms McKinney made "a series of other incendiary, often racial comments" towards Jewish people.
Ms McKinney has regularly posted tweets which promulgate antisemitic tropes and conspiracy theories. This includes tweeting about central banks that are supposedly controlled by the Rothschilds family, multiple references to "Deep state ZioCons," and alleging that Jewish people seek to harbour control of the black community. She has also referred to Donald Trump as a "Zionist puppet."
Earlier this year, Ms McKinney promoted an antisemitic book which proposes several antisemitic conspiracy theories and stereotypes, which includes the assertion that Jewish people "control America" and accuse people of being antisemitic in order to deflect criticism of Israel. She shared a link to the book along with the comment: "One of the most important reads if you want to know what's really happening and who the main actors are."
Ms McKinney's history of antisemitism also extends to Holocaust denial. Earlier this year, she retweeted an article which stated that Amazon had removed books that promoted Holocaust denial from its website, and added the comment: "More thought control and intolerance from the tolerance people."
In May 2020, Ms McKinney posted a tweet in which she doubted that the figure of Jews killed during the Holocaust amounted to six million.
According to the International Definition of Antisemitism, "Accusing the Jews as a people, or Israel as a state, of inventing or exaggerating the Holocaust" is an example of antisemitism.
Campaign Against Antisemitism has long called for tougher regulations on social media sites and that social networks proactively search for and remove hate speech from their platforms.
Campaign Against Antisemitism has expanded our coverage of antisemitism worldwide. Please contact us if you would like to share feedback or volunteer to assist with this project.