Counter-terror police investigating stabbing of two women in Burnley M&S after antisemitic rhetoric reportedly shouted at the scene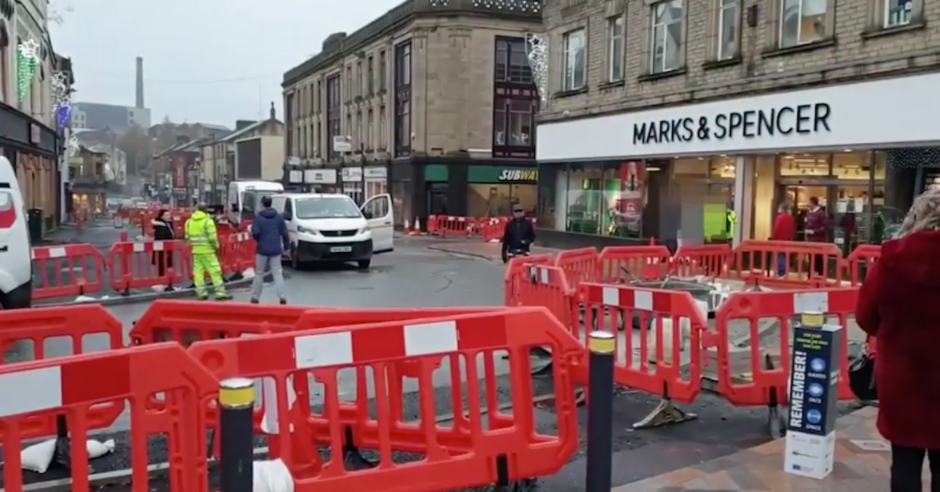 Two women were stabbed inside a Marks & Spencer department store in Burnley today amid claims that antisemitic rhetoric was shouted at the scene.
It is understood that a 57-year-old man has been arrested on suspicion of attempted murder. Although the incident is not currently being classed as a terrorist incident, counter-terrorism officials are involved in the investigation.
It is believed that various possible motivations and mental health issues are being examined.
One victim was a member of staff in her forties; the other was a shopper in her sixties. It is being reported that both are being treated in hospital for injuries that are not believed to be life-threatening. Neither victim is related to the suspect, and a knife was recovered at the scene.
Courageous shoppers and staff restrained the suspect as he allegedly shouted antisemitic comments – which is apparently what has prompted the involvement of counter-terrorism police in the investigation – before he was arrested.
Supintendant Stasia Osiowy said: "We recognise that this incident will have caused a great deal of concern in the community, and I would like to reassure people that we have a dedicated team of officers and staff carrying out inquiries and a number of extra patrols in the town centre as reassurance. This is not being treated as a terrorism incident, but due to some comments made at the scene, counter-terrorism detectives will be leading on the investigation. At this time we are keeping an open mind as to motivation, but what I can say is that we are considering the mental health background of the man we have arrested.
She continued: "I would like to appeal to members of the public who may have seen or filmed this morning's incident, or who have information which could assist, to get in touch with us. I would like to thank those members of the public who acted very quickly, and without regard to their own safety, this morning in order to detain the attacker. Without their brave actions, this incident, while serious, could have been so much worse."
Anyone with information is encouraged to contact the police on 101.