Greek Jewish Community denounces cartoon that trivialises the Holocaust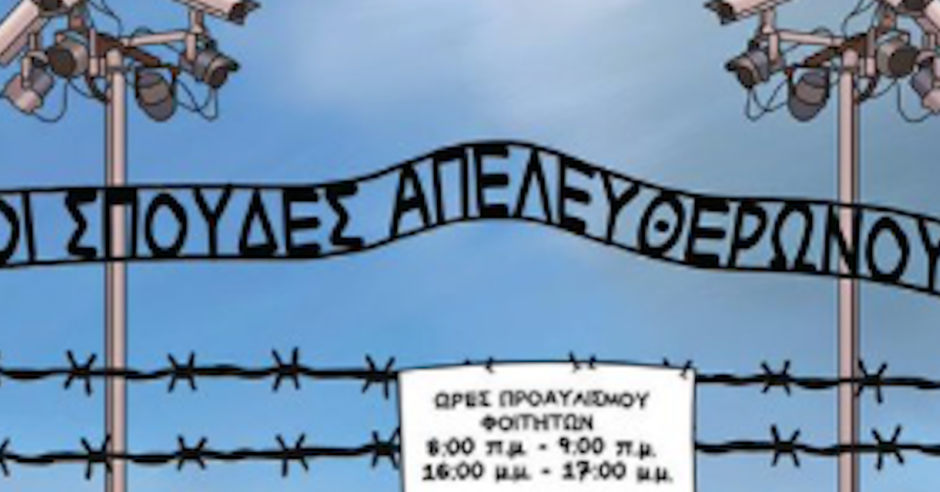 The Central Board of Jewish Communities in Greece (KIS) has denounced what it calls "another attempt to diminish and exploit the Holocaust" following the publication of a cartoon in a Greek newspaper.
The KIS said that a cartoon published in the Greek daily Efimerida ton Syntakton on 16th January depicting the iconic image of Auschwitz with a play on its slogan to make a point about universities ("Studies Make You Free") was "a hideous and vulgar" use of the Holocaust for political purposes.
The KIS said that Kostas Grigoriadis, the cartoonist responsible for the cartoon, had drawn another in the same newspaper in 2018 in which he also depicted the entrance to the Auschwitz death camp to protest plans for a twelve-hour work day.
In a statement, KIS said that neither the expressions of respect towards the victims of the Holocaust nor the newspaper's "firm position against antisemitism" excused it for publishing cartoons that insulted "the memory of the victims" by "trivialising the place of their martyrdom."
Campaign Against Antisemitism has expanded our coverage of antisemitism worldwide. Please contact us if you would like to share feedback or volunteer to assist with this project.