Jewish families in Stamford Hill awake to find woman with mental health problems and history of targeting Jews' homes smashing their windows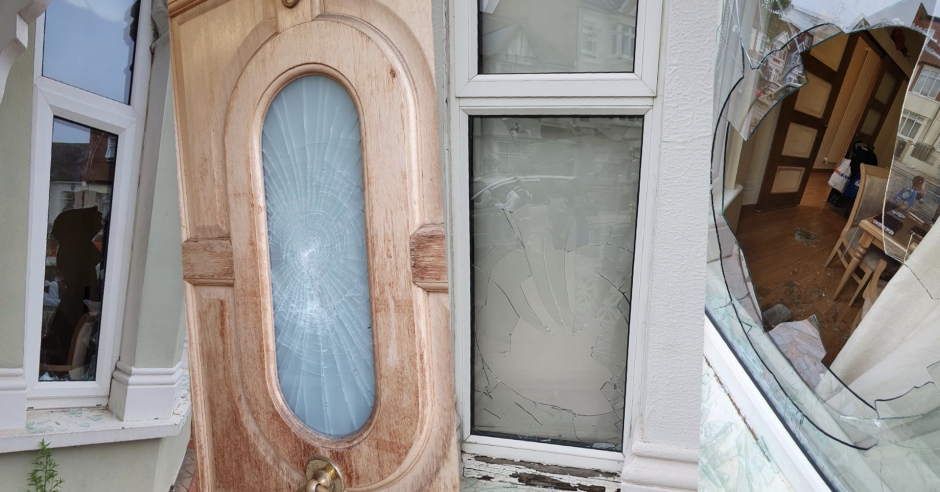 A woman with a history of mental health problems and targeting Jewish homes threw bricks at the windows of two houses occupied by Jewish families yesterday morning.
The incident, which occurred on Cadoxton Avenue in Stamford Hill, caused significant damage to the houses.
The woman, who has reportedly just been released from hospital, has a history of targeting Jewish homes, having previously fixed red bands to the gates of houses with a Mezuzah, a decorative case containing a Jewish prayer which is traditionally fixed to the doorpost of a Jewish home, in order to mark where Jews live.
Stamford Hill Shomrim, a Jewish volunteer neighbourhood watch patrol, quickly arrived to restrain her and she was sectioned by police and moved to a place of safety. Officers attending the scene declined to record the incident as a hate crime.
Campaign Against Antisemitism commends Stamford Hill Shomrim on its swift response. We recognise the need to treat people with mental health problems sensitively, but we are concerned that too little has been done to prevent this individual from repeatedly targeting Jewish people. We are endeavouring to find out more about plans to prevent her from vandalising Jews' homes again in the future.