Labour agrees to share control of Brighton and Hove Council with the Greens as three Labour councillors embroiled in antisemitism controversies with one quitting the Party and changing the balance of power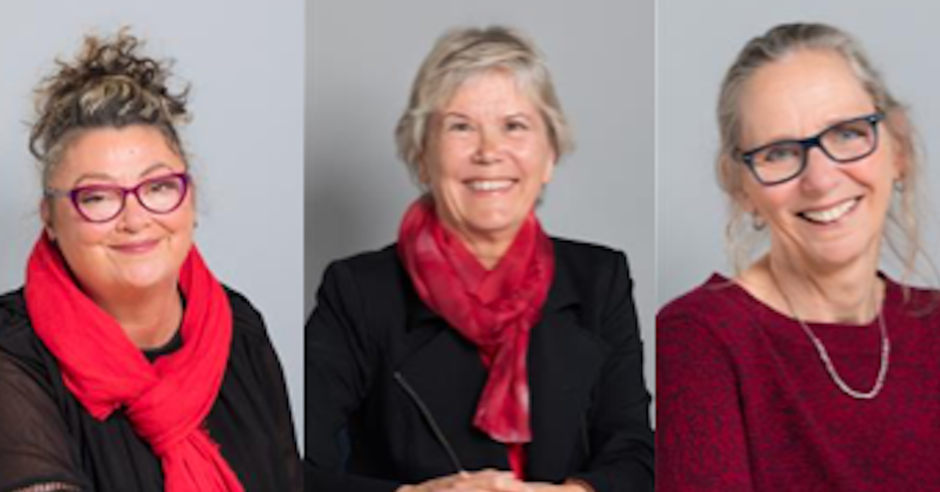 Brighton and Hove Council is in disarray as three Labour councillors are embroiled in antisemitism controversies, with one of the councillors having now quit the Party leaving Labour having to offer to share power with the Greens.
Cllr Kate Knight has resigned from the Labour Party in anticipation of a suspension after a series of allegedly antisemitic Facebook posts were uncovered.
Cllr Knight said: "I abhor antisemitism which, along with all other forms of racism, is a scourge that blights our society and every political party. I am not antisemitic and I regret if anything I posted caused distress, as this was not my intention. I do not want this matter to distract from the vital work that the Council needs to do, as we all continue to come to terms with the effects and future consequences of COVID-19. So, after deep reflection and with much regret, I have resigned my membership of the Labour Party with immediate effect."
Meanwhile, Cllr Anne Pissaridou was suspended from the Labour Party over allegedly antisemitic Facebook posts that she posted several years ago. She stepped down as chair of the Environment, Transport and Sustainability Committee, however she is inexplicably still a member of the Labour Group on the Council.
Cllr Pissaridou said: "I am deeply sorry for my actions and any distress I have caused to the Jewish community. This happened several years ago, before I was a councillor, and the posts I shared do not reflect my views. I do not seek to excuse my mistake. I deeply regret not properly reading information before sharing such hurtful links. I am aware of the complaint that has been made to the Labour Party and will fully co-operate with any investigation."
Previously, Cllr Nichole Brennan apologised and resigned from her role as deputy housing chairwoman and rough sleeping chief pending an investigation after pictures emerged showing her holding a sign calling Israel a "racist, apartheid state". However, it subsequently transpired that she reacted to the ensuing antisemitism investigation by saying she "will not bow down to white supremacy".
Cllr Brennan has not been suspended from the Labour Party and she continues to sit with the Labour Group.
This means that, of the three controversial councillors who helped to make up Labour's twenty-strong Group on the Council, one has resigned from the Party, one has been suspended but is still inexplicably sitting with the Group, and the third has not been suspended or faced sanction. The Labour Group now has nineteen councillors, which is equal to the Greens, the Opposition Party on the Council. Consequently, Labour has now reportedly agreed to share power with the Greens.
Recently, in Crawley a Labour councillor resigned from the Party in order to defend herself against antisemitism accusations, leaving Crawley Borough Council with no overall control.
In a further development, in a statement the Leader of the Labour Group on Brighton and Hove Council noted that "I have agreed with the Labour Group that we will establish a Code of Conduct for all Labour councillors. This will have emphasis on social media and the absolute necessity of ensuring people know that what they are sharing comes from trusted sources of information, and the importance of recognising antisemitic tropes."
Campaign Against Antisemitism is writing to the Leader to incorporate into the new code a provision to refer to the International Definition of Antisemitism – which both the Labour Party and Brighton and Hove Council have adopted – in any antisemitism matters.
On 28th May 2019, the Equality and Human Rights Commission launched a full statutory investigation into antisemitism in the Labour Party following a formal referral and detailed legal representations from Campaign Against Antisemitism, which is the complainant.
In the first release of its Antisemitism in Political Parties research, Campaign Against Antisemitism showed that Labour Party candidates for Parliament in the 2019 general election accounted for 82 percent of all incidents of antisemitic discourse by parliamentary candidates.
Campaign Against Antisemitism's Antisemitism Barometer 2019 showed that antisemitism on the far-left of British politics has surpassed that of the far-right.
Campaign Against Antisemitism advocates for zero tolerance of antisemitism in public life. To that end we monitor all political parties and strive to ensure that any cases of concern are properly addressed.
Image credit: Brighton and Hove Council