Labour councillor Aslam Choudry who shared antisemitic video about the 'Jewish lobby' controlling America says he will undertake antisemitism training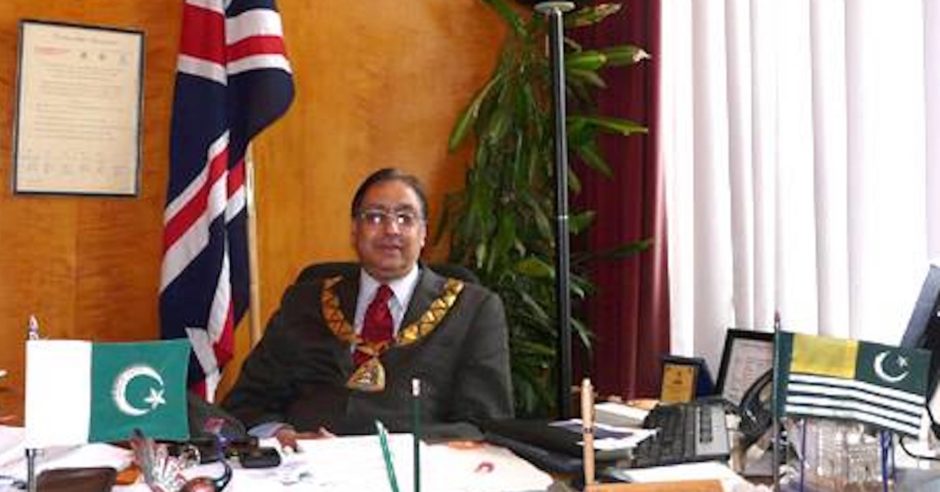 A Labour councillor in Brent and the former Mayor of the borough who shared an antisemitic video on a local residents' WhatsApp group has conceded that it was an "accident" that was "racist and unacceptable" and that he is "seeking to undertake training on antisemitism".
The JC recently revealed that Cllr Aslam Choudry, who represents the Dudden Hill ward, had posted the video and, after being confronted by other members of the messaging group, said "I'm sorry sent by mistake".
Following the outcry, he was apparently suspended by the Labour Party, which said in a statement: "The Labour Party takes all complaints of antisemitism extremely seriously and they are fully investigated in line with our rules and procedures and any appropriate action is taken. We cannot comment on individual complaints."
The video apparently said that just as in Nazi Germany one could not criticise the Nazi Party, so in contemporary America one cannot criticise the "Jewish lobby", comparing the situation to other totalitarian states. "Both sides, Democrats and Republicans, they both bow down to the Israeli lobby", the narrator on the video explained, apparently using the phrases 'Jewish lobby' and 'Israeli lobby' interchangeably.
The video was from Real Face Media, a channel that purports to "spread the true message of Islam."
Cllr Choudry reportedly said: "As you may have seen reported in the media, I recently shared an antisemitic video in a WhatsApp group. This video promotes appalling antisemitic tropes falsely claiming that Jewish people control America. This is not only untrue, it is racist and unacceptable. I am so deeply sorry for sharing this link. I shared the link by accident and when colleagues pointed out that it was an extremely offensive video, I deleted it and apologised. I am so sorry for the hurt and offence I have caused and I will be seeking to undertake training on antisemitism."
In 2016, Cllr Choudry shared a video on social media with the caption, "Zionists are even worst [sic] than animals," for which he said "I apologise unreservedly".
On 28th May 2019, the Equality and Human Rights Commission launched a full statutory investigation into antisemitism in the Labour Party following a formal referral and detailed legal representations from Campaign Against Antisemitism, which is the complainant.
In the first release of its Antisemitism in Political Parties research, Campaign Against 
Antisemitism showed that Labour Party candidates for Parliament in the 2019 general election accounted for 82 percent of all incidents of antisemitic discourse by parliamentary candidates.
Campaign Against Antisemitism's Antisemitism Barometer 2019 showed that antisemitism on the far-left of British politics has surpassed that of the far-right.
Campaign Against Antisemitism advocates for zero tolerance of antisemitism in public life. To that end we monitor all political parties and strive to ensure that any cases of concern are properly addressed.