Labour has no antisemitism problem according to two-thirds of Party members in new poll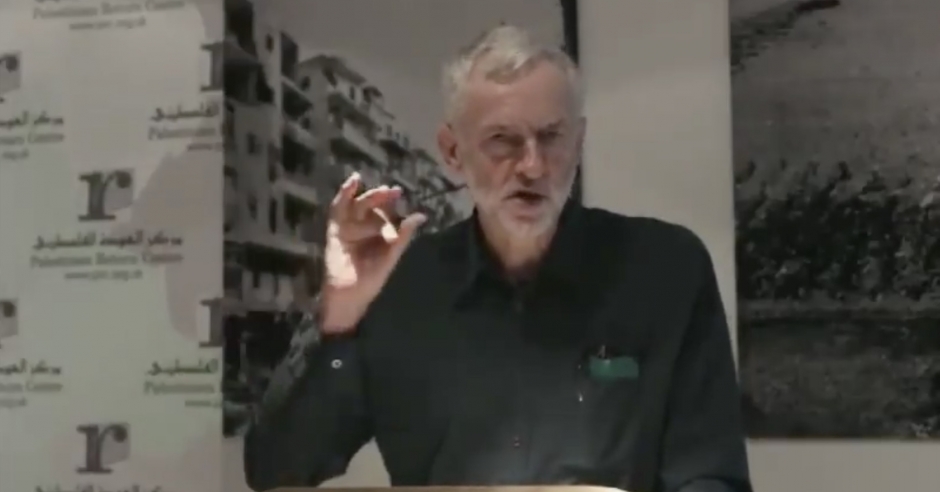 A poll of the Labour grassroots has revealed that 66 percent of members believe that the Party does not have a problem with antisemitism, with only 23 percent acknowledging that it does. Ten percent said that they do not know.
As to the causes of Labour's antisemitism crisis, 37 percent blame opponents of Labour leader Jeremy Corbyn and seventeen percent fault the media. 29 percent point the finger at a small minority of members with antisemitic views and only thirteen percent implicate the Labour Party leadership.
In addition, the poll found that 56 percent of Labour members would oppose post-Brexit trade deals with Israel. Only 31 percent supported a trade deal with the Jewish State.
The poll was carried out by Mainstream, a new organisation founded by Ian Austin, the MP for Dudley North who resigned from the Labour Party over antisemitism. Mr Austin is an honorary patron of Campaign Against Antisemitism.
Mainstream describes itself as "a new campaign – led by a group of people from different political backgrounds – designed to encourage a return to respectable and responsible politics, and to banish extremism from British politics once and for all." It is understood that other figures associated with the new organisation include Rachel Riley, the TV presenter and activist; the Rt Hon. the Lord Pickles, the Conervative peer and the Government's Special Envoy for Post-Holocaust issues; and Sir Norman Lamb, the Liberal Democrat MP.
A spokesperson for Campaign Against Antisemitism said: "These poll results underscore just how severe Labour's antisemitic crisis has become, with the overwhelming majority of its members blind to the facts that the Party is institutionally antisemitic and that Jeremy Corbyn has played a pivotal role in cultivating an environment for antisemitism to thrive. Labour's antisemitism crisis cannot be solved by those who created it."
On 28th May, the Equality and Human Rights Commission launched a full statutory investigation following a formal referral and detailed legal representations from Campaign Against Antisemitism, which is the complainant.
In recent months, twelve MPs and three peers have resigned from the Labour Party over antisemitism, along with a large number of MEPs, councillors and members.
Over 55,000 people have now signed our petition denouncing Jeremy Corbyn as an antisemite and declaring him "unfit to hold any public office."