Lloyd Russell-Moyle quits Shadow Cabinet citing "right-wing" campaign and abuse, but given his record on antisemitism it is disappointing that Sir Keir Starmer promoted him in the first place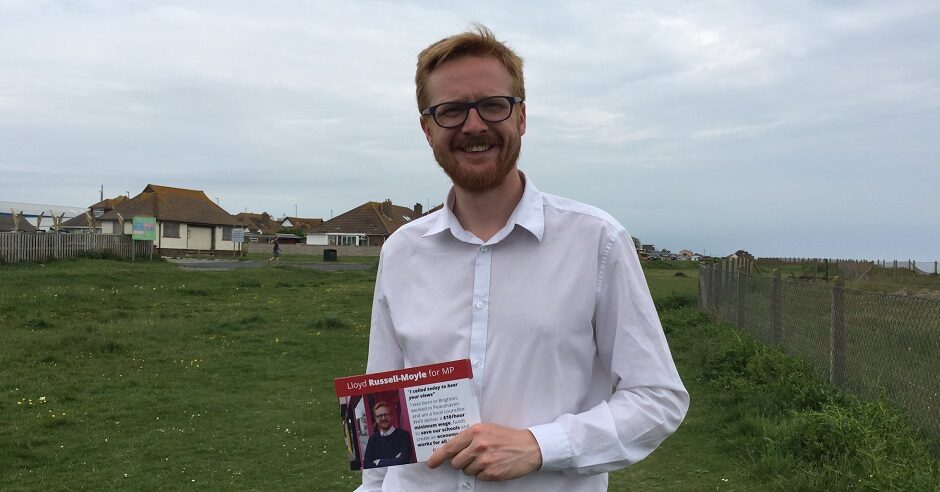 Lloyd Russell-Moyle, the Shadow Minister for Natural Environment and Air Quality, has resigned from the Labour frontbench, citing a "campaign by the right-wing media" and targeted abuse.
It comes days after he was forced to apologise after it was revealed that he had called Zionism, the movement to give Jews the same right to self-determination as all other peoples, "a dangerous nationalist idea".
Mr Russell-Moyle has a terrible record on antisemitism, having defended Melanie Melvin, who had tweeted that a Syrian gas attack had been "filmed by the BBC at Pinewood on the orders of Mrs May and the Israeli lobby" and Rebecca Massey who had claimed that "Israel has [the] Tory [and] Labour parties under control", backed Ken Livingstone and declared that the "Israel lobby manufactured the UK Labour Party's antisemitism crisis".
He has also shared a leaked dossier designed to blame Labour's antisemitism crisis on anti-Corbyn factions within the Party. The unredacted version that he and others shared led to details of antisemitism complainants being shared on neo-Nazi and white supremacist websites.
A spokesperson for Campaign Against Antisemitism said: "It was deeply disappointing that Sir Keir Starmer appointed Mr Russell-Moyle to his Shadow Cabinet, given his record. Mr Russell-Moyle should still face disciplinary proceedings over his past conduct."
On 28th May 2019, the EHRC launched a full statutory investigation into antisemitism in the Labour Party following a formal referral and detailed legal representations from Campaign Against Antisemitism, which is the complainant.
In the first release of its Antisemitism in Political Parties research, Campaign Against Antisemitism showed that Labour Party candidates for Parliament in the 2019 general election accounted for 82 percent of all incidents of antisemitic discourse by parliamentary candidates.
Campaign Against Antisemitism's Antisemitism Barometer 2019 showed that antisemitism on the far-left of British politics has surpassed that of the far-right.
Campaign Against Antisemitism advocates for zero tolerance of antisemitism in public life. To that end we monitor all political parties and strive to ensure that any cases of concern are properly addressed.