Lord Ouseley, Kick It Out's Chairman, should not be leading an anti-racism campaign if he is blind to antisemitism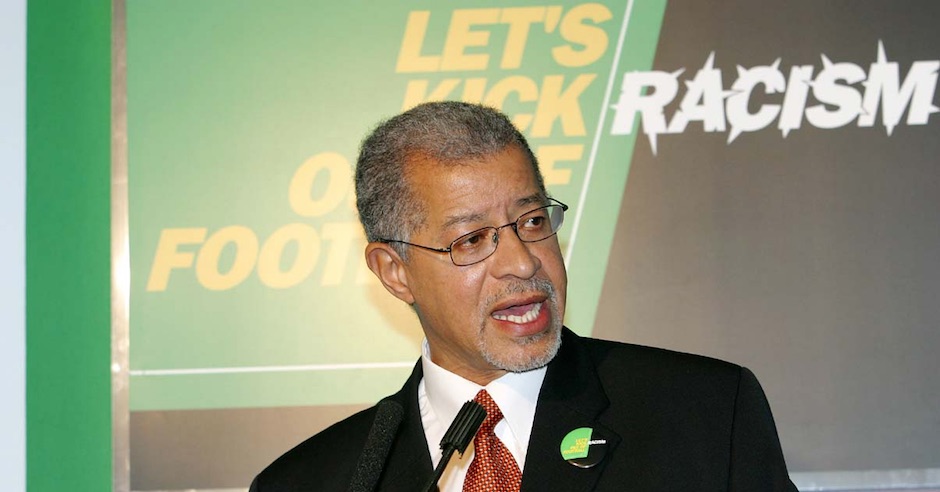 Lord Ouseley, the Chairman of Kick It Out, an anti-racism campaign which has done sterling work to fight bigotry within football, has disgraced himself by co-signing a letter to The Guardian calling for the Labour Party to readmit Marc Wadsworth.
Wadsworth, a Labour activist, was suspended by the Party for his actions at the launch of Baroness Chakrabarti's whitewash report into antisemitism in the Party. With Jeremy Corbyn and Baroness Chakrabarti looking on inertly, Wadsworth stood to harangue Ruth Smeeth, a Labour MP who is Jewish, for supposedly conspiring with the media. Smeeth left the event in tears and called on Jeremy Corbyn to resign.
The letter published in The Guardian makes clear that Lord Ouseley and his fellow signatories wish to "make public our support for Wadsworth" and to publicise that "a demonstration will be held to support him". The signatories end with a "demand that he is reinstated immediately".
Lord Ouseley is unfit to lead an anti-racism campaign if he is blind to antisemitism.