Man who stabbed two women in Burnley M&S after antisemitic rhetoric reportedly shouted found guilty of attempted murder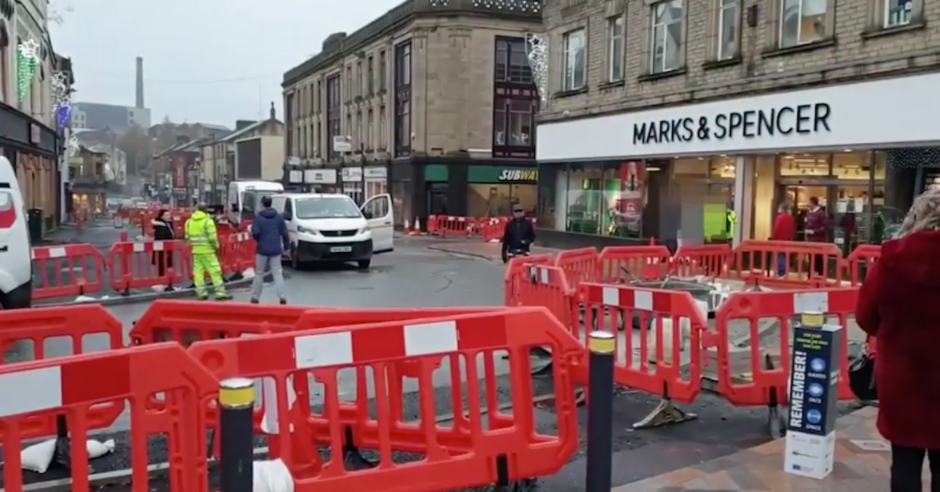 A man who stabbed two women in Burnley M&S after antisemitic rhetoric was reportedly shouted has been found guilty of attempted murder and wounding with intent at Manchester Crown Court.
Munawar Hussain, 59, used a knife to wound the shop manager in the neck before chasing her through the store on 2nd December 2020. He then stabbed a customer in the arm before the blade snapped, having become stuck in the customer's handbag strap.
It was reported at the time that antisemitic rhetoric was also heard during the incident.
Following the attack, Mr Hussain reportedly tried to flee the scene but was detained outside by the shop's security guard and members of the public before police arrived.
The court heard that, following his arrest, a note in Urdu was found on his person that read: "O Israel, you are inflicting atrocities on Palestinians and Marks Spencer helping you financially."
It is understood that he was discovered to have had a history of mental health problems but was considered fit to answer questions and stand trial.
According to the prosecution, "he told the police that he had targeted Marks and Spencer deliberately because he believed Marks and Spencer funded Israel in what he described as its persecution of Palestine. He said that had his knife not broken he would have gone on to kill others. He said that he expected that the police might kill him and he intended to be a martyr."
The store manager, who suffered a collapsed lung and nerve damage, told police that her assailant was wearing a COVID mask and that his eyes "looked pure evil". She added: "If I had fallen he would have killed me. I just thought he is not taking me away from my kids."
Judge Nicholas Dean KC, presiding, said: "An offence arising out of claims that Israel was causing atrocities against Muslims, and an attack of retribution for that, at face value, is precisely the definition of a terrorist offence."
Sentencing has been scheduled for May.
Campaign Against Antisemitism's analysis of Home Office statistics shows that an average of over five hate crimes are directed at Jews every single day in England and Wales, with Jews more than five times likelier to be targets of hate crimes than any other faith group.