Michael Gove: Jeremy Corbyn wanted to "smuggle into our political conversation antisemitic expressions and antisemitic tropes"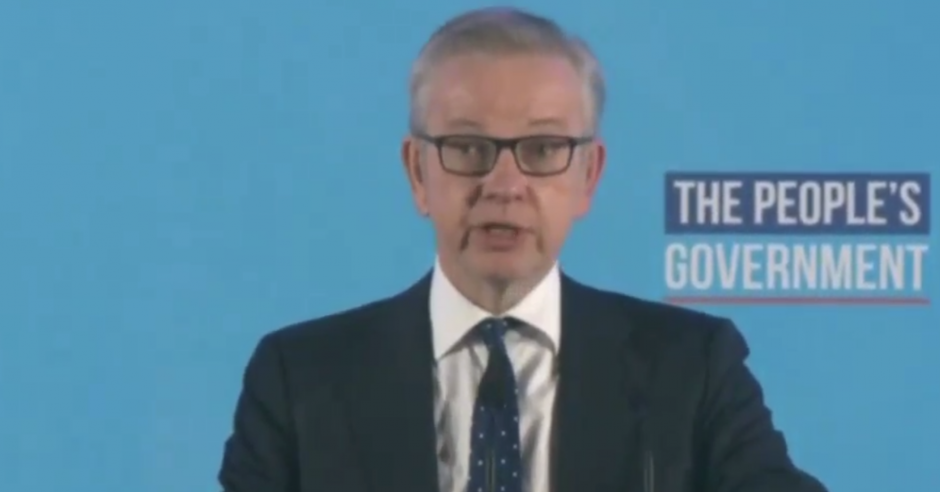 Michael Gove, the Conservative frontbencher, has accused the leader of the Labour Party of trying to "smuggle into our political conversation antisemitic expressions and antisemitic tropes."
Mr Gove made the remark at a reception in Westminster for the Mainstream UK group co-founded by the former Labour MP and honorary patron of Campaign Against Antisemitism, Ian Austin, who quit the Labour Party in disgust at its institutional antisemitism.
Mr Gove, who serves as the Chancellor of the Duchy of Lancaster, observed, however, that the British people rejected Mr Corbyn's views and what those "acting in his name had argued for." Mr Gove praised Mr Austin's "bravery" and lamented that the term 'Zionist' "has come to be used as a term of abuse. We can see the way in which anti-Zionism has mutated, so anti-Zionism has become the new antisemitism." He noted that "in the past you could be Jewish in the ghetto, or you could be Jewish but had to suffer disability under the law," and that "more recently, antisemitism has taken a new form. That new form is to say that that expression of Jewish identity…either has to be removed or Israel has to survive on terms set by others."
He also warned the audience, which included the BBC presenter Andrew Marr, that Mr Corbyn's retirement as Labour leader did not mean that "toxicity" would not persist in the Party, and also that "in the same way as some choose to stigmatise and vilify the Jewish community, there are others who are equally willing to use stereotypes to vilify other people who are British, who are our friends and neighbours."
The cabinet minister added: "What we must do when confronted with hatred and prejudice is stand four square against it. Put whatever political boundaries we have to one side."
Campaign Against Antisemitism advocates for zero tolerance of antisemitism in public life. To that end we monitor all political parties and strive to ensure that any cases of concern are properly addressed.