Middlesex University refuses to disclose what, if anything, it has done about course leader who likened Zionism to Nazism but remains in post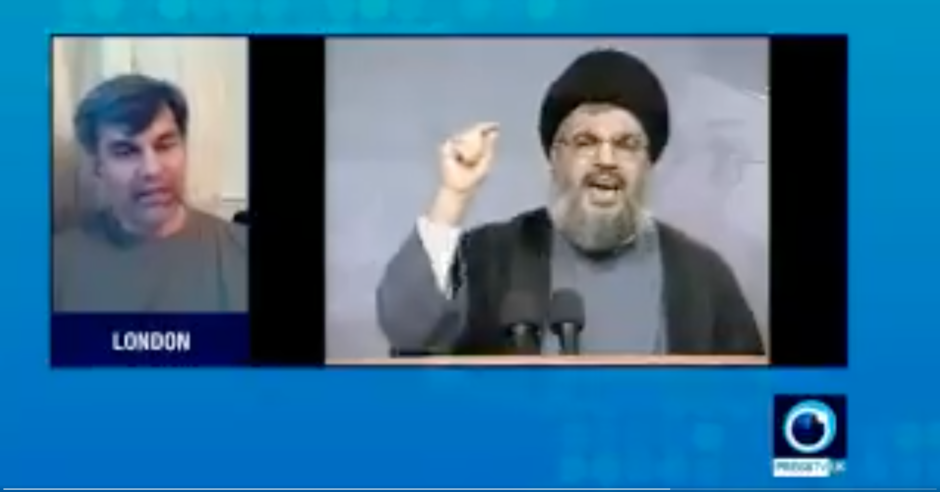 Middlesex University has refused to disclose what, if anything, it has done to discipline a course leader who likened Zionism to Nazism. The lecturer, Raza Kazim, remains in post.
Earlier this year, Campaign Against Antisemitism wrote to the Vice-Chancellor of the University raising concerns about Mr Kazim, and the University confirmed that it was investigating.
Following a complaint from a member of the public, Campaign Against Antisemitism was able to confirm that on his WhatsApp profile, Mr Kazim likened Zionism to Nazism, writing: "World stopped Nazism. World stopped Apartheid. World must stop Zionism". According to the International Definition of Antisemitism, "Drawing comparisons of contemporary Israeli policy to that of the Nazis" is an example of antisemitism.
Middlesex University has adopted the International Definition of Antisemitism.
Mr Kazim is also a spokesman for the Islamic Human Rights Commission (IHRC), an organisation known in the past for its pro-Hizballah "Al-Quds Day" parades. The IHRC has also previously been accused by a Holocaust education campaigner of "using false equivocations of the Holocaust and deliberately conflating, downgrading and revising the Holocaust."
Additionally, Mr Kazim has appeared on Press TV, an Iranian state-owned news network whose British broadcasting licence was revoked by Ofcom in 2012. The network has a history of giving platforms to notorious antisemites and Holocaust deniers. In one appearance, Mr Kazim can be seen speaking on the ban of Hizballah in Britain and the impact that this will have on future Al-Quds Day parades. He states that "there'll be surprises for the authorities and for the Zionists as there have been every year". Mr Kazim can also be seen talking about the influence of Al-Quds Day parades whilst images of people burning an Israeli flag play in the background.
Middlesex University's Code of Conduct states that staff "must conduct themselves outside of work in a manner which will not be reasonably regarded as bringing the University into disrepute." It also states that the University "will not accept unlawful discrimination of any kind."
However, in a response to Campaign Against Antisemitism, Vice-Chancellor Professor Nic Beech disclosed that the University "has now concluded its consideration of this matter and has taken appropriate steps in response to the issues raised", but, citing "reasons of confidentiality" and "obligations under data protection legislation", insisted that he is "not able to share with you details of the actions taken by the University." Although Prof. Beech claimed that "the University is grateful to you for bringing this matter to our attention," it is understood that Mr Kazim remains in post and has even gloated that he has not faced repercussions.
Binyomin Gilbert, Programme Manager at Campaign Against Antisemitism, said: "Adopting the International Definition of Antisemitism is only step one. Step two is actually applying it in the event of breaches. Raza Kazim breached the Definition that Middlesex adopted yet the University refuses to disclose whether it has imposed any sanctions on the course leader whatsoever. Until it reveals what action, if any, it has taken, Middlesex University cannot be said to be honouring its commitment to apply the International Definition of Antisemitism."
Campaign Against Antisemitism monitors the adoption of the International Definition of Antisemitism by universities.
If any students are concerned about antisemitism on campus or need assistance, they can call us on 0330 822 0321, or e-mail [email protected]