Naomi Wimborne-Idrissi suspended from Labour again, but in circumstances that call Party's disciplinary process once more into question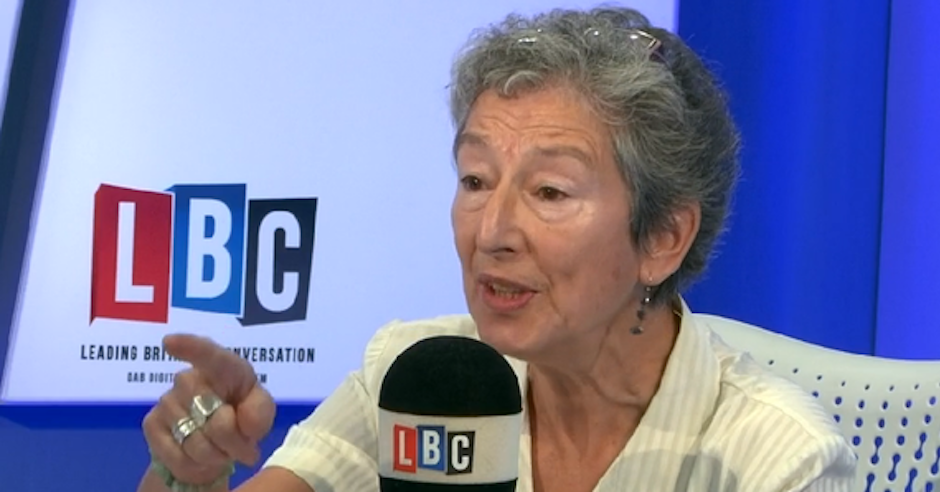 Naomi Wimborne-Idrissi has apparently again been suspended from the Labour Party.
Writing on Twitter, the controversial Labour activist said: "I've received a Notice of Allegation and Administrative Suspension from @UKLabour. The charge – I "committed a Prohibited Act contrary to Chapter 2, Clause I.5.B of the Rule Book" by speaking at an event run by proscribed organisations in September last year."
She added: "Admin[istrative] Suspension means I can't attend AGM of the NEC [National Executive Committee], to which I have just been elected, at Liverpool conference next week. No link of course to my appearance in @AJIunit [Al Jazeera Investigations]'s #LabourFiles series exposing multiple abuses within Labour. First one out tonight. Not to be missed!"
"Solidarity with all the many, many left delegates to conference and other comrades who have been expelled or suspended in recent days and weeks. What a travesty of democracy! Don't we have some Tories to fight?"
Ms Wimborne-Idrissi was referring to a current controversial Al Jazeera documentary that fruitlessly seeks to challenge the well-established antisemitism scandal in the Labour Party.
Last night, after she revealed her suspension, Ms Wimborne-Idrissi appeared to admit that she did indeed attend a meeting last year of the disgraced former Labour MP Chris Williamson's Resist group, knowing that it was a faction proscribed by the Party.
The controversial pro-Corbyn Momentum faction has tweeted in support of her.
Ms Wimborne-Idrissi is the Media Officer of Jewish Voice for Labour (JVL), an antisemitism-denial group and sham Jewish representative organisation. She was reportedly suspended from the Labour Party two years ago but her suspension was inexplicably lifted. She was also previously the Vice-Chair of Chingford and Woodford Green Constituency Labour Party before reportedly being removed last year.
She was recently elected to serve on Labour's ruling National Executive Committee (NEC), which was one of several results in that election that called into doubt Labour's progress in dealing with its antisemitism scandal and the culture that created it.
Earlier this month, it was announced that JVL had settled a libel case brought against it by the respected Panorama journalist John Ware in relation to comments made about him by Ms Wimborne-Idrissi. The settlement has reportedly raised the possibility that JVL may be in financial trouble.
Ms Wimborne-Idrissi has been embroiled in controversy over recent days, particularly after it was reported that, in a Palestine Deep Dive podcast last week, she allegedly said: "There are cases where people have said, 'we've got a Holocaust denier in our branch, what are you going to do about it?' 'Oh, let's have a look at his credentials. Oh, he's a right-winger, no, no, he's fine, he can carry on.'" Following calls on social media for her to provide evidence for her claim, it is not believed that any has been presented, even as other social media users have made suggestions about whom she may have been referring to.
Joe Glasman, Head of Political and Government Investigations at Campaign Against Antisemitism, said: "We welcome Naomi Wimborne-Idrissi's suspension from the Labour Party, but we have been down this road before only to find ourselves back where we started after she was readmitted to the Party. Time will tell whether this removal is permanent.
"This latest suspension has come following her embarrassing election to the NEC, immediately after a controversy about her comments on a podcast, and also as she features in a newly-released controversial documentary by Al Jazeera. However, the reported basis of the suspension relates to her alleged association with a proscribed group a year ago. If so, why was she not suspended for that alleged association until now, and why has this latest suspension not referenced the recent comments and controversies that everyone presumes to be the real reason that the Party wants her out all of a sudden? This chronology hardly inspires confidence in Labour's disciplinary process, which seems as chaotic and arbitrary as ever.
"From the start, we have always called for a fair and transparent disciplinary process that is not dictated by political expedience or media scrutiny. Ms Wimborne-Idrissi has no place in the Labour Party, as any such process would conclude, but it should not take all of this negative public attention on the Party to bring about that outcome."
The Labour Party was found by the Equality and Human Rights Commission (EHRC) to have engaged in unlawful discrimination and harassment of Jews. The report followed the EHRC's investigation of the Labour Party in which Campaign Against Antisemitism was the complainant, submitting hundreds of pages of evidence and legal argument. Sir Keir Starmer called the publication of the report a "day of shame" for the Labour Party.
Campaign Against Antisemitism's Antisemitism Barometer 2019 showed that antisemitism on the far-left of British politics has surpassed that of the far-right.
Campaign Against Antisemitism advocates for zero tolerance of antisemitism in public life. To that end we monitor all political parties and strive to ensure that any cases of concern are properly addressed.