New evidence emerges showing that incompetence, factionalism and politicisation remain the hallmarks of Labour's disciplinary process under Sir Keir Starmer's leadership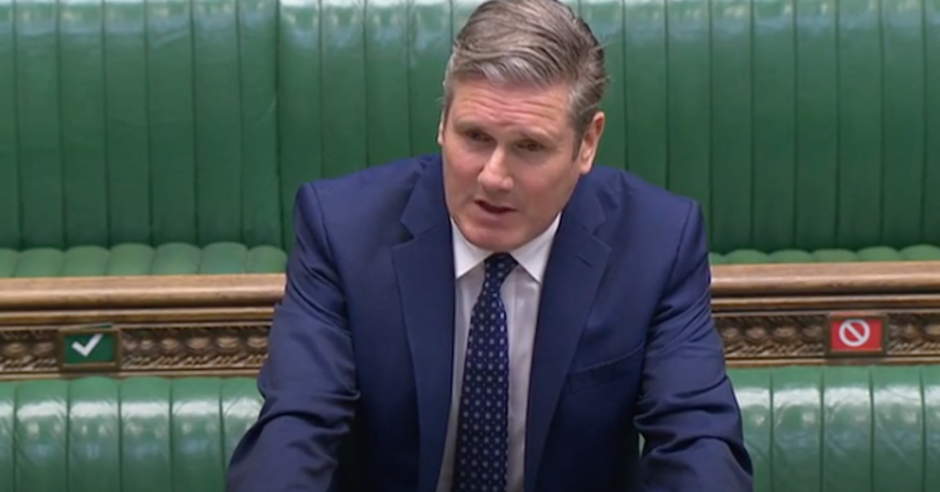 More and more evidence is emerging that Labour's disciplinary process remains a politicised shambles almost a month after the Equality and Human Rights Commission slammed it in a damning report and demanded that the Party introduce an independent system.
Item: Campaign Against Antisemitism submitted a complaint against Kate Linnegar, Labour's Parliamentary candidate for North Swindon in the 2019 General Election, but was told by the Party that "this person is not a member of the Labour Party." Given that Ms Linnegar still features prominently on the North Swindon Constituency Labour Party's website, there appears to be some confusion as to whether she is a member or not.
Naturally, this raises questions about the coherence of the Party's processes. But a couple of years ago, Labour Against Antisemitism alleged that Labour might be letting some subjects of antisemitism complaints off the hook by claiming that the Party could not find evidence that they were members of the Party and therefore could not take the complaints forward. The conclusion appears to be that either the Party's membership system is still a shambles or its operation remains politicised.
Item: Gurinder Singh Josan, a member of Labour's ruling National Executive Committee (NEC), was reported to have been on the panel that readmitted Jeremy Corbyn following his recent suspension, and that the panel's decision was unanimous. However, Mr Josan has now cast doubt on the smoothness of the process and the matter of unanimity, complaining of the dissemination of "false information". He has also stated that he has "written to the General Secretary informing him I shall forthwith not be volunteering to be part of any further disputes panels until concerns I have raised are fully addressed." Further, he has called for the Party to "expedite an independent complaints process". Evidently, the factionalism that dominated the complaints procedures during Mr Corbyn's tenure as leader of the Party has not remotely disappeared.
Indeed, a snap poll by YouGov has showed that, while half of Britons agreed that Sir Keir Starmer was right not to restore the whip to Mr Corbyn (with only a fifth disagreeing), Labour voters were split 38% in favour to 32% opposed. The Labour Party is as divided as ever on whether and how to address antisemitism.
Item: Although Sir Keir's election seemed to herald an end to the factionalism and politicisation that has prevailed in Labour for the past several years in relation to antisemitism, there are now reports that Mr Corbyn's non-apology, his expedited NEC hearing and readmission to the Labour Party were part of a deal cooked up between Sir Keir's office and far-left union allies of Mr Corbyn. It has even been suggested that Sir Keir was prepared to restore the whip to Mr Corbyn and only balked under pressure from some of his MPs.
At best, Mr Corbyn's suspension and rapid readmission is a shambles that demonstrates that incompetence, factionalism and politicisation remain the hallmarks of Labour's disciplinary process, even a month after the EHRC called for an independent process, over half a year since Sir Keir became leader, and almost a year since he promised to introduce an independent process. At worst, with this series of inconclusive developments, Sir Keir has tried to con the Jewish community.
Campaign Against Antisemitism has submitted two major complaints against Mr Corbyn and further complaints against other sitting Labour MPs, which must be investigated by the Party under an independent disciplinary process.
The Labour Party was found by the Equality and Human Rights Commission (EHRC) to have engaged in unlawful discrimination and harassment of Jews. The report followed the EHRC's investigation of the Labour Party in which Campaign Against Antisemitism was the complainant, submitting hundreds of pages of evidence and legal argument. Sir Keir Starmer called the publication of the report a "day of shame" for the Labour Party.
In the first release of its Antisemitism in Political Parties research, Campaign Against Antisemitism showed that Labour Party candidates for Parliament in the 2019 general election accounted for 82 percent of all incidents of antisemitic discourse by parliamentary candidates.
Campaign Against Antisemitism's Antisemitism Barometer 2019 showed that antisemitism on the far-left of British politics has surpassed that of the far-right.
Campaign Against Antisemitism advocates for zero tolerance of antisemitism in public life. To that end we monitor all political parties and strive to ensure that any cases of concern are properly addressed.