#NoSafeSpaceForJewHate campaign goes global, with Jewish communities around the world walking out of Twitter and other social media platforms, along with celebrities, to protest antisemitic hatred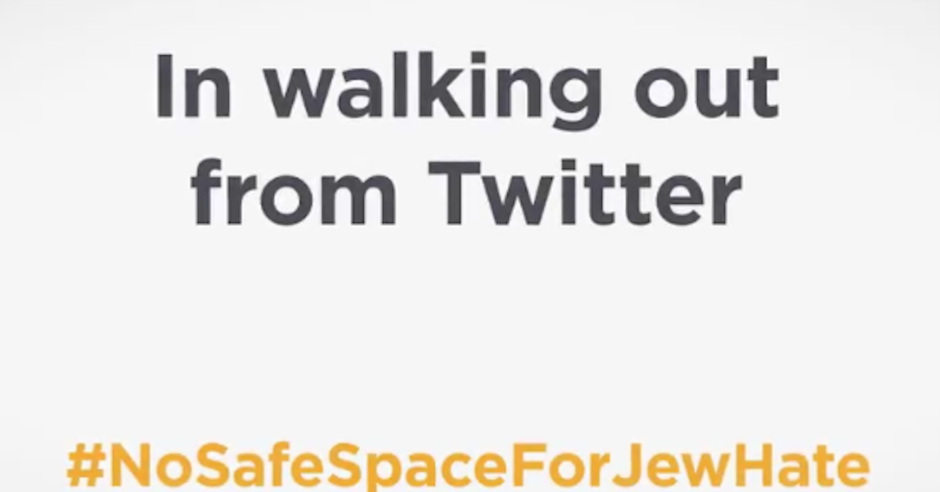 The #NoSafeSpaceForJewHate campaign has launched today and gone global, with Jewish communities around the world, including in Australia and the United States, joining British Jews in walking out of Twitter and other social media platforms for 48 hours to protest antisemitic hatred on the platforms.
The hashtag #NoSafeSpaceForJewHate has also been trending on Twitter, while numerous politicians from across the political spectrum and celebrities have joined the walkout, which began as the idea of actress Tracy Ann Oberman, with whom we are proud to be closely associated, who was joined by activists including Saul Freeman, Fiona Sharpe and others.
Celebrity backers include the historian Simon Sebag-Montefiore, former Chief Rabbi Jonathan Sacks, actors Jason Isaacs and Eddie Marsan, the broadcaster Ian Dale, the comedy writer Armando Iannucci, musician Billy Bragg, and Sarah Brown, the non-profit executive and wife of a former Prime Minister.
Emma Barnett, the BBC presenter, also gave an impassioned monologue on her radio show about why Wiley's antisemitism – which was the trigger for the walkout – "burns deep", while Chief Rabbi Ephraim Mirvis has written to the chief executives of Twitter and Facebook (which owns Instagram) accusing them of complicity for not doing more to stamp out antisemitism on their platforms.
Those who oppose antisemitic racism are encouraged to join the walkout and to add the #TogetherAgainstAntisemitism profile badge in solidarity.
You can keep up with Campaign Against Antisemitism's updates during the walkout at antisemitism.org/news or by subscribing to our e-mail updates and switching them from weekly updates to daily updates.