Owen Jones attacks Michael Gove for buying book by Holocaust-denier David Irving in order to debunk it, despite Jones spending years defending antisemitic Corbyn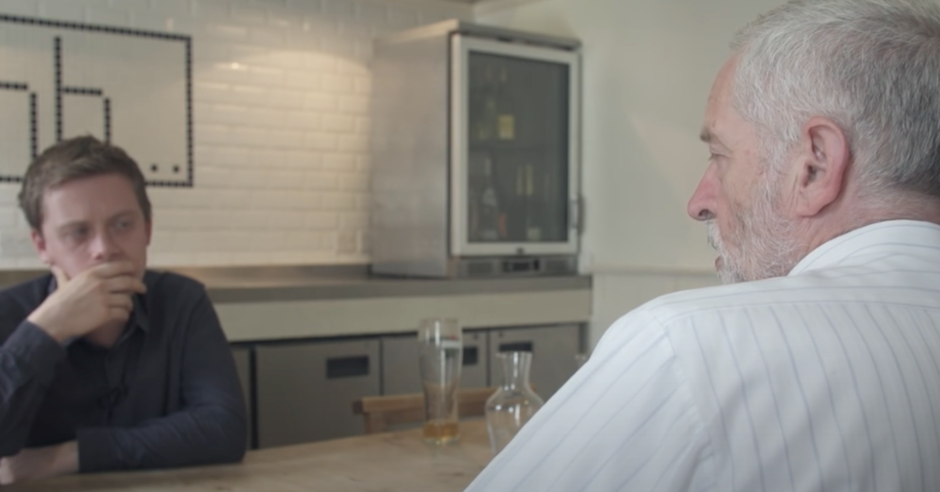 The columnist and activist Owen Jones has come under fire on Twitter for criticising the philosemitic Government minister, Michael Gove, and his journalist wife, Sarah Vine, for owning a book by David Irving, after he saw the volume on their bookshelf in an interview conducted from their home.
David Irving is a discredited historian and notorious Holocaust-denier who lost his libel case against Deborah Lipstadt twenty years ago.
During his career as a journalist, Michael Gove wrote about David Irving repeatedly, but only to attack him, describing him as "notorious" and "perverse".
Mr Jones, a vocal supporter of former Labour Leader Jeremy Corbyn and one of the outriders of Mr Corbyn's far-left movement, was, however, less troubled by Mr Corbyn's own antisemitism, not to mention his glowing foreword of an antisemitic book and his relationship with the self-professed Holocaust-denier, Paul Eisen, to whose work Mr Corbyn even made a financial contribution. Although Mr Jones has written in general terms about left-wing antisemitism and the need to address it, he has missed repeated opportunities to do so and has indulged the biggest political threat to Britain's Jewish minority in living memory.
Scrambling to defend himself, Mr Jones tweeted several more times on the subject, at one point asserting that "Holocaust denial is not a viewpoint, something to take or leave, agree or not with. It is a hateful evil to be crushed, nothing else." Mr Jones is right, which is why it was so disappointing that he never expressed a similar sentiment toward Mr Corbyn with respect to his association with Mr Eisen. Indeed back in 2015, when this association emerged, Mr Jones seemed more eager to defend Mr Corbyn than to "crush" the "evil" with which he had associated.
We rely on our volunteers and the general public to alert us to incidents of antisemitism, and we have repeatedly called on booksellers not to promote Nazi, Neo-Nazi or Holocaust-denial books as reference sources. However it is legitimate for academics, journalists and others to study antisemitic texts in order to understand and dismantle the mechanics and arguments of Holocaust deniers and conspiracy theorists.
Claims relating to antisemitism should not be made disingenuously or in bad faith, and especially not for political or reputational gain.
Campaign Against Antisemitism advocates for zero tolerance of antisemitism in public life. To that end we monitor all political parties and strive to ensure that any cases of concern are properly addressed.