Piers Morgan does not respond to request for comment over historic photograph of him wearing Nazi uniform at costume party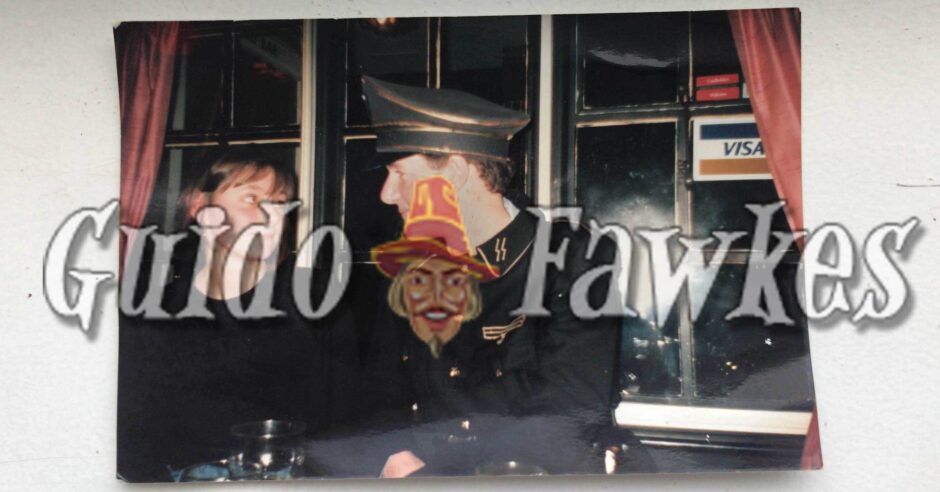 The television personality and journalist Piers Morgan has not responded to comment regarding a historic photograph of him wearing a Nazi uniform at a costume party.
The photograph has been made exclusively available to Campaign Against Antisemitism by Guido Fawkes.
We have been told that the photograph was taken at a costume party about 30 years ago, at which Mr Morgan was heard saying "Heil Hitler!" and seen goose-stepping.
We wrote to Mr Morgan to advise that, while we do not imagine that he is an admirer of the Nazis and we recognise that he was very young at the time, nevertheless it did not appear to be an appropriate way to behave.
However, Mr Morgan has not responded. He has in the past demanded explanations and apologies from celebrities and politicians for their past conduct, however he seems not to apply the same rules to himself.
Image credit: Guido Fawkes