Police issue images of men wanted for questioning in connection with neo-Nazi poster and yellow Star of David at Britain's oldest synagogue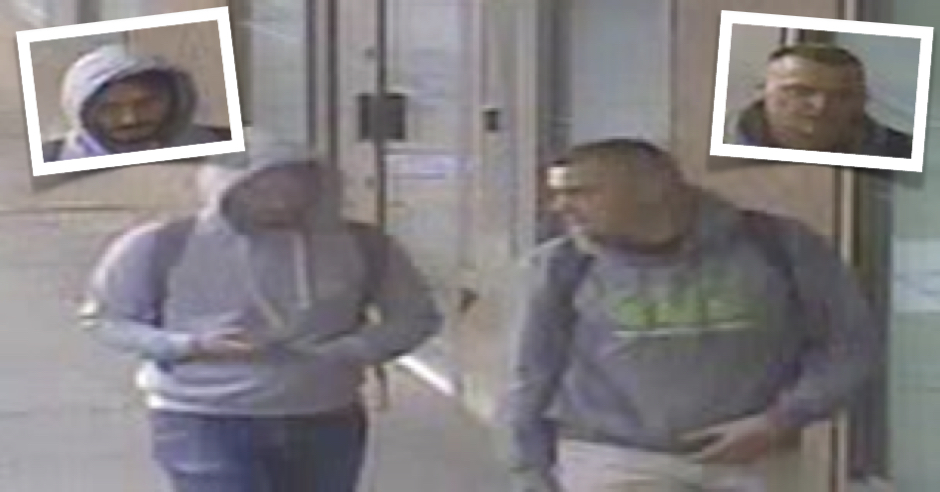 Detectives from City of London Police are asking for help identifying two men wanted in connection with an incident on 16th August in which a neo-Nazi propaganda poster and a yellow Star of David were placed on a sign at Bevis Marks Synagogue, the oldest synagogue in Britain.
Police Constable Adam Bond, who is leading the investigation, said: "Any form of hate crime is not acceptable and will not be tolerated by the City of London Police. We are committed to tackling this sort of crime and want people to feel they can go about their daily business in the City, no matter who they are, without fear of violence or threat. If you recognise these men, please get in touch."
Alison Rosen, Executive Director of The S&P Sephardi Community added: "This incident is a very serious concern for our regular members and visitors and we would be grateful if anyone can identify the culprits."
Campaign Against Antisemitism commends City of London Police for its zero-tolerance approach to antisemitic crime.
Anybody with information should contact City of London Police by calling 0207 601 2999, or the independent charity Crimestoppers, which takes anonymous tip-offs on 0800 555 111.