Priti Patel wanted "to curry favour with Jewish Tory donors" according to unnamed Conservative MP, while Labour's Lord Falconer suggests Prime Minister risks being "in hock" to foreign power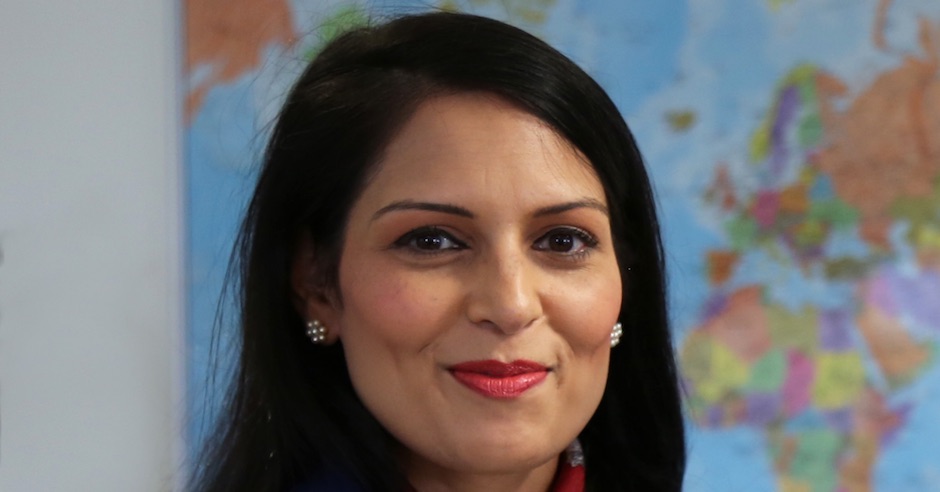 The resignation of Priti Patel as Secretary of State for International Development has unleashed some disturbing comments, including from politicians and journalists who have carelessly or deliberately evoked sinister stereotypes of powerful Jews.
In one article in The Times, Policy Editor, Oliver Wright and Political Editor, Francis Elliott, cited an unnamed senior Conservative MP writing: "Another senior Conservative MP claimed that Ms Patel was planning to use her ministerial position in DfID to support Israel to curry favour with Jewish Tory donors. 'The Israel lobby in the Party is hugely influential and this was about Priti cynically trying to win their support. She thought she could be the next leader."
In another article in The Times, Oliver Wright wrote: "She didn't relish the DfID job and saw it as a staging post rather than a mission. And in that regard the meetings she secretly held in Israel were less interesting than the person she held them with. Lord Polak, as the former longstanding head of Conservative Friends of Israel, has always been a key power-broker within the Tory party — with the numbers and contacts of dozens of key Tory financial backers."
In an unfortunate choice of words, Andrew Pierce claimed in the Daily Mail that Conservative Friends of Israel: "has tentacles in every corner".
Meanwhile, Labour peer, barrister and former Lord Chancellor, Lord Falconer, told the BBC's Today Programme: "This has nothing to do with paranoia about any particular country or any particular group. You do not want a Prime Minister who is in hock to the United States of America. You do not want a Prime Minister who is in hock to any particular group."
Under the International Definition of Antisemitism adopted by the British Government, "Making mendacious, dehumanising, demonising, or stereotypical allegations about Jews as such or the power of Jews as collective — such as, especially but not exclusively, the myth about a world Jewish conspiracy or of Jews controlling the media, economy, government or other societal institutions" is antisemitic.
It is therefore incumbent upon those commenting on the Priti Patel affair to do so in a way that is proportionate and rational. It is a dangerous stretch to accuse Ms Patel of doing Israel's bidding in order to please wealthy Jews who have the power to influence the selection of the next Conservative leader, and it is entirely absurd to suggest that the Prime Minister might be "in hock" to a lobby. Additionally, when politicians do make such comments, it is irresponsible journalism to repeat those comments without challenging them.
Last week, Nigel Farage told LBC listeners that he believes that American Jews wield disproportionate political power.