Prominent far-right streamer with goal of "exposing the filthy Jews" jailed for four years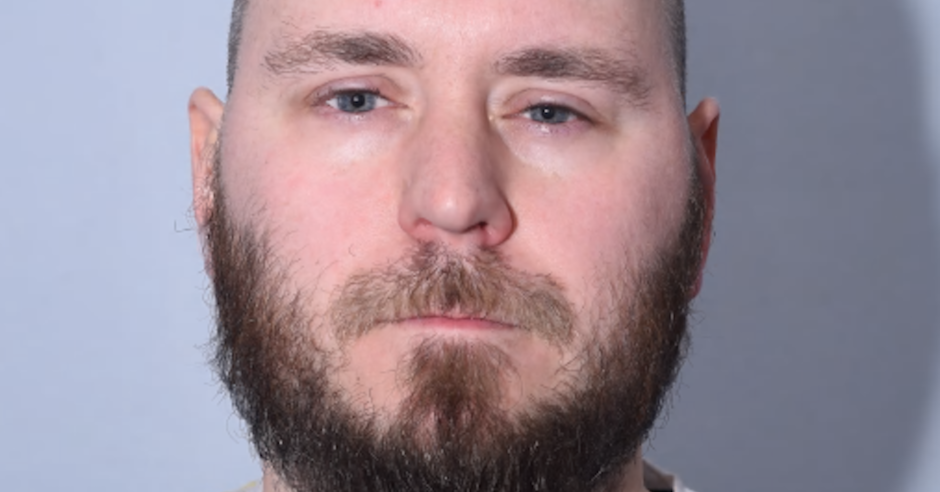 A prominent far-right streamer who described his goal as "exposing the filthy Jews" has been jailed for four years after pleading guilty to stirring up racial hatred.
Richard Hesketh, 36 from Greater Manchester, posted 4,000 antisemitic videos that garnered over 5.5 million views under the name Rick Heskey on the platforms Bitchute and Goyim TV, the latter of which is a website affiliated with the "Goyim Defence League", a group whose membership reportedly contains several neo-Nazis and is understood to be led by Jon Minadeo II, a man who Mr Hesketh had previously appeared in a video with. The group is responsible for stunts such as visiting a Chabad centre to claim that "these Jewish terrorists" were behind 9/11, and hanging a banner on a Los Angeles overpass reading "Honk if you know the Jews want a race war." Earlier this year, Mr Minadeo II created t-shirts carrying antisemitic slogans such as the Holocaust was "a hoax". Most recently, they hung a banner from a bridge in Austin, Texas that read "Vax the Jews".
Mr Hesketh described his goal as "exposing the filthy Jews" and reportedly saw himself as a "Full time Jew Namer". It is also understood that one of his social media profiles had the title: "Dedicated to Exposing the Jew".
In one video regarding an antisemitic assault on a Jewish man in Brazil, Mr Hesketh reportedly said: "Hitler should have killed more Jews. Completely agree, I'd say he should have killed about 16 million, that should have finished them off." Another video was titled "The Filthy Jews of York Castle", in which Mr Hesketh visited Clifford's Tower in York, where approximately 150 Jews were murdered in 1190.
In October 2020, Mr Hesketh reportedly shared a video with the title: "Jews in the News- Halle Synagogue attacker 1 year on". This came shortly after a 26-year-old Jewish man was attacked outside a synagogue in Hamburg as members of the local community celebrated the Jewish festival of Sukkot. Mr Heskey stated during this video: "If you're gonna go into a synagogue and scare the s**t out of these rat-faced Jews it's like, why would you take a shovel? It's not exactly the best weapon for cleaving people. It's good for bonging them on the head with, filthy Jew sit down."
In August 2021, Richard Hesketh was charged with seven counts of distributing a recording of visual images or sounds stirring up racial hatred, contrary to section 21(1) Public Order Act 1986.
On 7th September 2021, Mr Hesketh pleaded guilty to all charges and on 3rd December 2021, he was sentenced to four years in jail at Manchester Crown Court.
After the sentencing, Detective Superintendent Will Chatterton, of Counter Terrorism Policing North West, said: "Hesketh shared as well as created hundreds of shockingly offensive videos and content on social media, which undoubtedly incited hatred towards the Jewish community. In police interview [sic] Hesketh showed no remorse and even continued to upload offensive material to his social media channels after he was released under investigation. Hesketh enjoyed viewing videos of serious attacks on Jewish people and even made comments referring to his disappointment that the attacker in one video did not kill the victim, showing just how depraved his beliefs are. Peddling this mind set across the internet is dangerous and at the same time incredibly upsetting to our communities. This case highlights that right wing terrorism will not be tolerated in any shape or form and we will do all we can to bring these offenders to justice. I am pleased that Hesketh will no longer be able to continue his campaign of abuse and I really do hope that his time in prison is spent reflecting upon his appalling behaviour."
This sentencing comes after investigative research by the Community Security Trust (CST).
A spokesperson for Campaign Against Antisemitism said: "Richard Hesketh was a prolific streamer of antisemitic material who, by his own admission, had dedicated himself to trolling Jews. His guilty plea avoids the indignity of a courtroom platform on which he might further promote his racist views, and this four-year sentence removes him from society, where he has proven that he does not belong. We commend the authorities for pursuing him and the CST for its investigative work that helped bring about this outcome."
Campaign Against Antisemitism has been monitoring and acting against the threat from the far-right for years and continues to support the authorities following suit.
Image credit: Greater Manchester Police