Rory Stewart defends claim it was "disgusting" that antisemite Jeremy Corbyn had Labour whip withdrawn, before apologising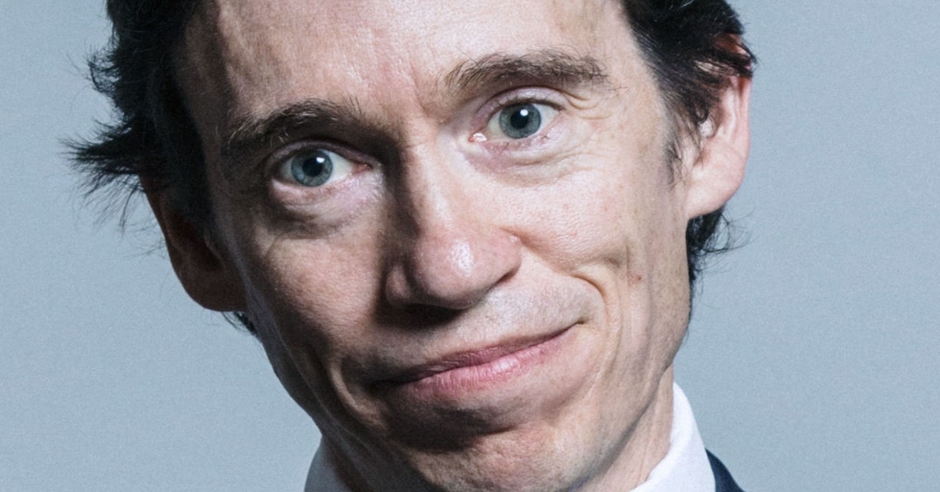 Rory Stewart, the former Conservative MP and candidate for the Party's leadership, has defended his view that it was "disgusting" that Sir Keir Starmer withdrew the Labour whip from Jeremy Corbyn, before apologising today.
In an interview last week with the controversial far-left activist-journalist Ash Sarker on the far-left Novara Media blog, Mr Stewart said: "I think it's disgusting he was thrown out of the Labour Party. I mean, it's mad. Jeremy Corbyn, whatever you think of him, is a major figure who represents a very significant part of Labour history and heritage. He was the leader of the party."
Mr Corbyn had the whip removed from the Parliamentary Labour Party and was suspended from the Labour Party but was subsequently readmitted to the latter, which means that he is a Labour member but sits as an independent MP.
Mr Stewart, who previously served as International Development Secretary, was asked about his comments by the JC, in view of Mr Corbyn's record on antisemitism, and said: "I'm making a narrow point but I may have been over influenced by my own experience. There was horrifying antisemitism in Jeremy Corbyn's Labour Party, I had friends who witnessed it directly and they expressed to me how disgusting it was. I absolutely believe it and it was a very good reason why people turned against Jeremy Corbyn's Labour Party. However, I am concerned about the trend of MPs being expelled from political parties. Parties with serving MPs in Parliament should have broad coalitions."
However, in an opinion editorial in the Jewish News today, Mr Stewart clarified: "My point was not to exonerate Corbyn but to oppose the principle of leaders  barring fellow members from standing as candidates as happened here. In a first past the post system like the US or the UK this operates – as I discovered personally – as a de facto expulsion from Parliament."
He added: "None of this is to excuse the horrifying antisemitism that existed and was not addressed in Jeremy Corbyn's Labour Party. I heard about it directly from many friends who I trust. Corbyn has a great deal to answer for. I also feel very uncomfortable trying to maintain a constitutional point over an issue which was so deeply hurtful and offensive and disturbing to so many. And I realise Corbyn is not the constitutional hill I would have wanted to choose to die on.
"Seeing the passionate responses to my original comments, I wanted to express many many apologies for stepping into this so insensitively. I don't believe Starmer was right to expel Corbyn from Parliament, but Starmer has done the right thing in demonstrating that antisemitism will not be tolerated in his party."
Campaign Against Antisemitism has lodged a complaint against Jeremy Corbyn, holding him responsible for conduct that is prejudicial or grossly detrimental to the Labour Party, as the Leader during the period of the EHRC's shameful findings. Given the serious detriment that this conduct has caused, we are seeking Mr Corbyn's immediate resuspension and, if the complaint is upheld, we will be requesting his expulsion. On the day of the publication of the EHRC's report, we also submitted a major complaint against Mr Corbyn and other sitting MPs. These complaints are yet to be acknowledged by the Party, and they must be investigated by an independent disciplinary process that the EHRC has demanded and Sir Keir has promised but has yet to introduce.
The Labour Party was found by the Equality and Human Rights Commission (EHRC) to have engaged in unlawful discrimination and harassment of Jews. The report followed the EHRC's investigation of the Labour Party in which Campaign Against Antisemitism was the complainant, submitting hundreds of pages of evidence and legal argument. Sir Keir Starmer called the publication of the report a "day of shame" for the Labour Party.
Campaign Against Antisemitism advocates for zero tolerance of antisemitism in public life. To that end we monitor all political parties and strive to ensure that any cases of concern are properly addressed.