Senior Labour activist claims Israel has "inflicted" and "exploited" the Holocaust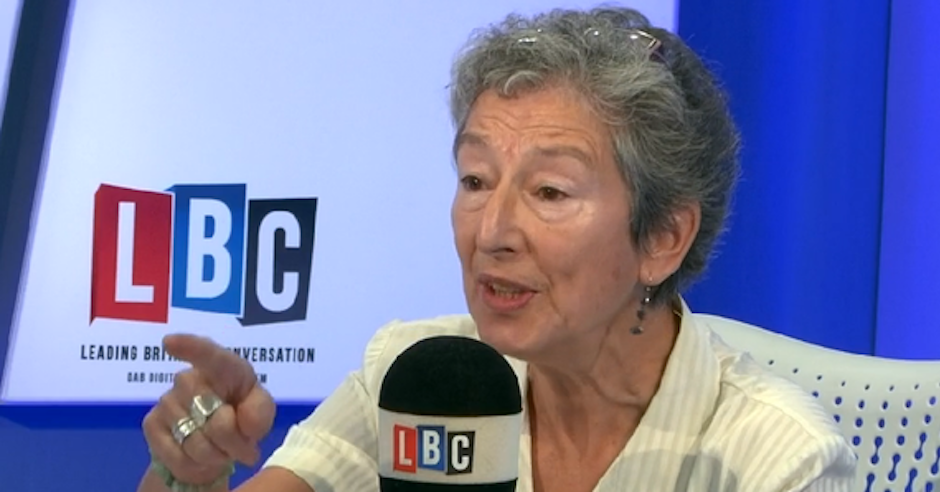 Naomi Wimborne-Idrissi, Vice Chair of the Chingford branch of the Chingford and Woodford Green Constituency Labour Party, and the founder of Jews for Boycotting Israeli Goods, has taken to the airwaves to say that Israel has "inflicted" the Holocaust on other people and "they use and exploit" the Holocaust for political ends.
She said: "When it comes to the Holocaust, of course, there must never be any minimisation of that horror. It's inflicted on other people in the sense that apologists for Israel use the suffering of Jews to excuse the suffering of Palestinians. I hear it all the time: 'Oh, they've suffered so much, let them get on with it.' I'm not saying that Israel is committing a Holocaust. I'm saying they use and exploit the fact of the Holocaust to justify what are, in some cases, crimes against humanity…So the mass slaughter of Jews in Europe should never be inflicted on others. That's my view and that includes Palestinians. But for that, I'm called a self-hating Jew."
Her statement is antisemitic according to the international definition of antisemitism which the Home Affairs Select Committee on Sunday unanimously recommended that all parties should use, in accordance with Campaign Against Antisemitism's manifesto for fighting antisemitism in political parties.
The definition says that "Drawing comparisons of contemporary Israeli policy to that of the Nazis" is antisemitic.
Wimborne-Idrissi's latest tirade came less than three weeks since she last appeard on LBC and moved a Labour MP to tears by accusing Ruth Smeeth, a Jewish Labour MP, of having staged an antisemitic incident as a means to attack Jeremy Corbyn. At the time, she claimed that Smeeth "is against Corbyn, against his whole Socialist vision". Referring to the whitewash Chakrabarti inquiry, she added: "The Chakrabarti Commission has been undermined at every turn by people like Ruth Smeeth and Louise Ellman [another Jewish Labour MP] and others like them who have a political agenda. The question of antisemitism is being used as a weapon in a political battle."
We are not aware of any disciplinary action having been taken against Wimborne-Idrissi, but in any case the Labour Party has refused to reveal whether it is disciplining members accused of antisemitism.