Sir Keir Starmer insists that "anti-Zionist antisemitism is the antithesis of Labour tradition"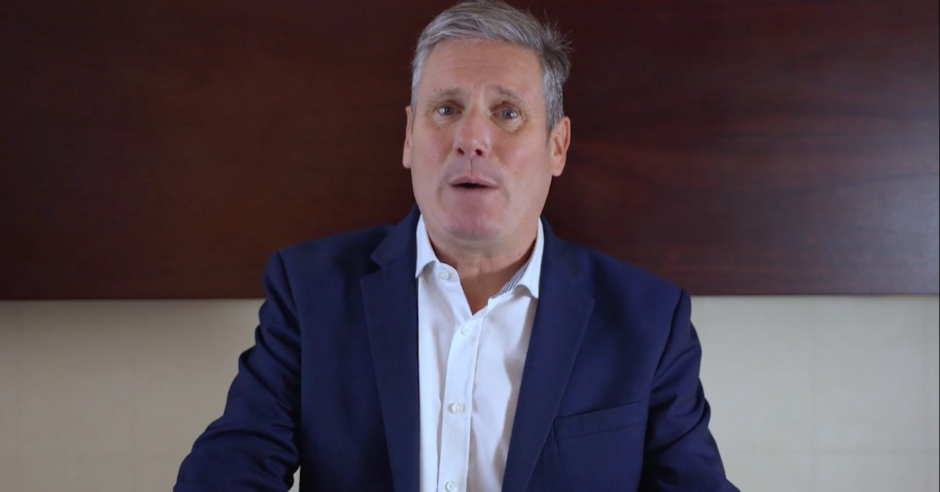 Sir Keir Starmer has used a keynote speech to attack anti-Zionist antisemitism within the Labour Party.
Speaking at a Labour Friends of Israel lunch, the Party leader said: "Anti-Zionist antisemitism is the antithesis of the Labour tradition: It denies the Jewish people alone a right to self-determination; It equates Zionism with racism, focuses obsessively on the world's sole Jewish state, and holds it to standards to which no other country is subjected; And it seeks to paint the actions of Israel as akin to the crimes of those who sought to annihilate European Jewry in the Shoah.
"Anyone who has visited a Holocaust memorial, a concentration camp or spoken with a Holocaust survivor will be struck by the cruelty of that charge."
Sir Keir's statement is in accordance with the International Definition of Antisemitism, which lists "Drawing comparisons of contemporary Israeli policy to that of the Nazis" as an example of antisemitism.
On his Party's institutional antisemitism, Sir Keir said: "I also want to pay tribute to all those – from the Jewish community and the party – who stood up and spoke out against antisemitism within Labour's ranks. On the day I became leader of the Labour Party eighteen months ago, my first act was to acknowledge and apologise for the pain and hurt we have caused to the Jewish community in recent years. On behalf of my party, I want to start today by firmly repeating that message once again. And apologising, once again: Antisemitism is a stain on our party.
"I said I would tear this poison out by its roots. And, together, we are beginning to do so. I always said and you have always said that actions speak louder than words and this year, we have made real progress: We have introduced a new independent complaint process; We have proscribed groups which deny or excuse antisemitism. And I am delighted to say that we have welcomed Louise Ellman back to the Labour Party.
"Our work is by no means yet complete, but I give this pledge to you today: We will not give up this fight against this kind of racism, bigotry, and hatred until it is finally won."
Sir Keir went on to observe that "racism against Jews is held to a different standard from other kinds of racism,"
He further declared that "I am confident that this shameful chapter in our Party's history is coming to a close."
In this 30-minute address, Sir Keir also stated his opposition to the BDS movement—the campaign to boycott the Jewish state—the tactics of which an overwhelming majority of British Jews find intimidating.
A spokesperson for Campaign Against Antisemitism said: "We welcome Sir Keir Starmer's forthright rebuttal of anti-Zionist antisemitism and his commitment to fighting antisemitism in his Party. However, we are not as optimistic as Sir Keir that this 'shameful chapter' is 'coming to a close' as rapidly as Sir Keir would like the Jewish community and the wider public to believe. Until outstanding complaints against Labour MPs are investigated under the new semi-independent disciplinary process, British Jews will not have justice."
The Labour Party was found by the Equality and Human Rights Commission (EHRC) to have engaged in unlawful discrimination and harassment of Jews. The report followed the EHRC's investigation of the Labour Party in which Campaign Against Antisemitism was the complainant, submitting hundreds of pages of evidence and legal argument. Sir Keir Starmer called the publication of the report a "day of shame" for the Labour Party.
Campaign Against Antisemitism's Antisemitism Barometer 2019 showed that antisemitism on the far-left of British politics has surpassed that of the far-right.
Campaign Against Antisemitism advocates for zero tolerance of antisemitism in public life. To that end we monitor all political parties and strive to ensure that any cases of concern are properly addressed.