Sir Keir Starmer to ban 1,000 far-left Labour Party members from "toxic" organisations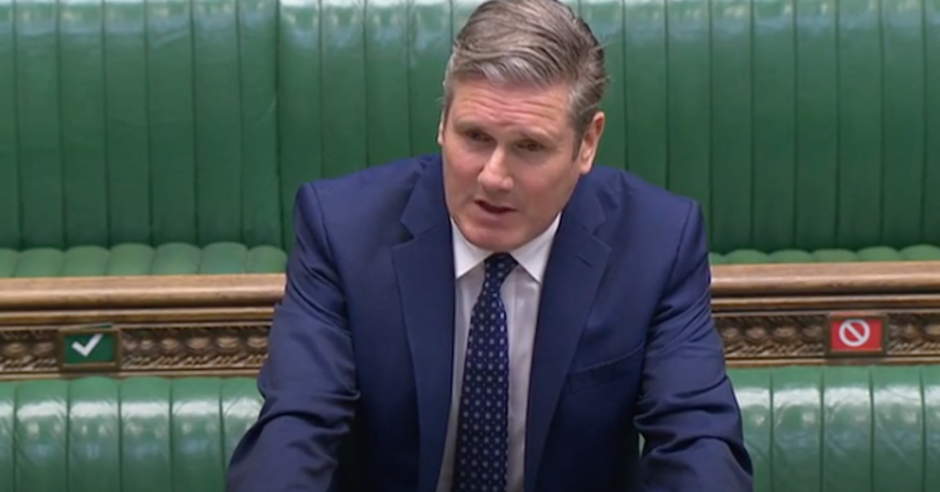 Sir Keir Starmer is reportedly set to ban 1,000 far-left Labour Party members active in four "toxic" fringe groups.
Labour's National Executive Committee, the Party's ruling body, will be asked to disaffiliate the four organisations, including Labour Against the Witchhunt, a group that was set up to protest the expulsion of Labour members for alleged antisemitism and that opposes "the false antisemitism smear."
The other groups are Resist, Socialist Appeal and Labour In Exile Network, a group that welcomes suspended or expelled Party members. Membership within these groups will carry with it an automatic expulsion from the Party.
One Labour source said: "Under Corbyn those from the far-left fringes with poisonous beliefs and warped world-views were welcomed into the Party. Keir [Starmer] is right to stamp out antisemitism and toxic extremism and get the Party back into the decent mainstream of Labour values."
Recently, the High Court rejected a case by eight Labour activists who argued that an investigation into antisemitism-related allegations brought against them by the Party was unfair.
The Labour Party was found by the Equality and Human Rights Commission (EHRC) to have engaged in unlawful discrimination and harassment of Jews. The report followed the EHRC's investigation of the Labour Party in which Campaign Against Antisemitism was the complainant, submitting hundreds of pages of evidence and legal argument. Sir Keir Starmer called the publication of the report a "day of shame" for the Labour Party.
Campaign Against Antisemitism's Antisemitism Barometer 2019 showed that antisemitism on the far-left of British politics has surpassed that of the far-right.
Campaign Against Antisemitism advocates for zero tolerance of antisemitism in public life. To that end we monitor all political parties and strive to ensure that any cases of concern are properly addressed.