Swastika and other antisemitic symbols found at historic New York synagogue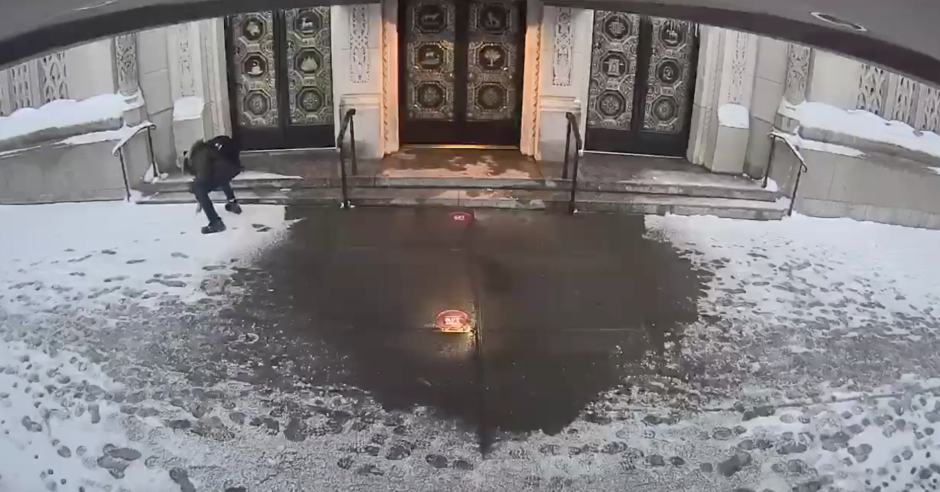 A man has been arrested after drawing a swastika and other antisemitic symbols outside a prominent New York City synagogue.
Manuel Barrera, 50, allegedly drew a swastika in the snow outside Temple Emanu-El on Fifth Avenue before reportedly returning a few days later to draw other antisemitic symbols. He was arrested on charges of antisemitic aggravated harassment, according to police officials.
The official twitter account of the New York Police Department (NYPD) Hate Crimes Unit released a video of Mr Barrera in which he appears to be drawing a swastika in the snow beside the synagogue door. He is then seen appearing to return some days later to draw a pentagram, the number 666 and another swastika. These were drawn in chalk as the snow had melted.
Established in 1845 and relocated to Fifth Avenue in 1927, Temple Emanu-El was at one time the largest synagogue in the world.
Campaign Against Antisemitism has expanded our coverage of antisemitism worldwide. Please contact us if you would like to share feedback or volunteer to assist with this project.
Image credit: NYPD