Teacher resigns after row over student dressed as Hitler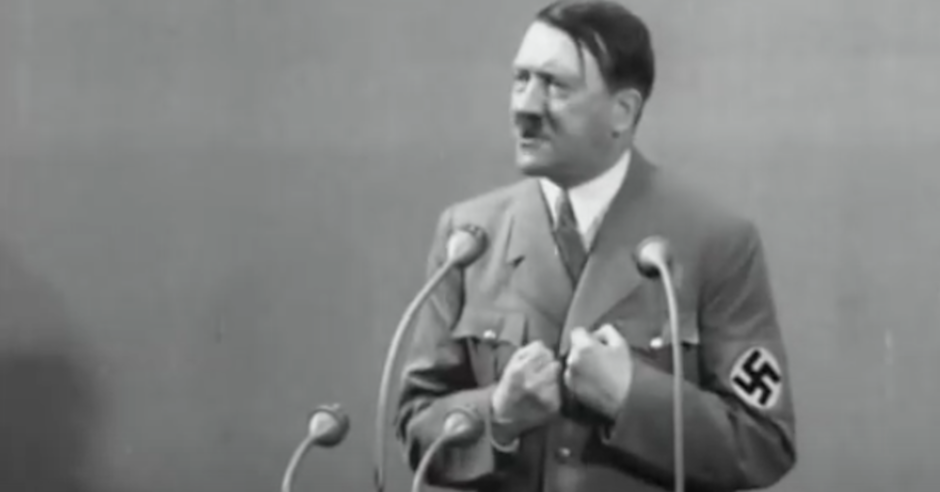 A teacher has resigned following a controversy at a New Jersey primary school after a student assignment about Adolf Hitler was criticised as glorifying the Nazi leader and diminishing the Holocaust.
The row blew up when a pupil from Maugham Elementary School in Tenafly allegedly dressed up as Hitler where the images were then reportedly shared on social media. Text from the class project was also said to have been shared. Writing in the first person from the perspective of Hitler, the pupil wrote: "I was very popular and many people followed me until I died. My belif [sic] in antisemitism drove me to kill more than 6 million Jews."
The backlash began soon after the Facebook post by Lori Birk who said that "the assignment" had been sent to her by a friend with a child at the school who was concerned that the photo and text had been prominently displayed in "a school hallway."
On her post, which has been removed, Ms Birk wrote that it was "ignorance, antisemitism and hatred taught at a fifth grade level," adding: "Shame on the parents who helped their child dress as Hitler and the teacher who has approved such hatred."
In a joint statement with the school board, Tenafly Public Schools Superintendent Shauna DeMarco explained that the project had been to "look at historical figures who personified good and evil" and in that context, it was "unfair to judge any student or teacher."
Ms DeMarco also noted that the teacher involved "happens to be Jewish" and had "asked students to speak from the perspective of one of these individuals." People seeing the students' projects "displayed in the school" did not understand the project, "resulting in justifiable concerns."
Following its investigation, the school board voted to accept the resignation of the unnamed teacher and reinstated the school Principal Jennifer Ferrara. School board President Jocelyn Schwarz said the administration would work with Ms Ferrara to "foster a safe learning environment."
Campaign Against Antisemitism has expanded our coverage of antisemitism worldwide. Please contact us if you would like to share feedback or volunteer to assist with this project.