CAA asks Attorney General to review sentence after teenager who made "viable" bomb for "all-out race war" walks free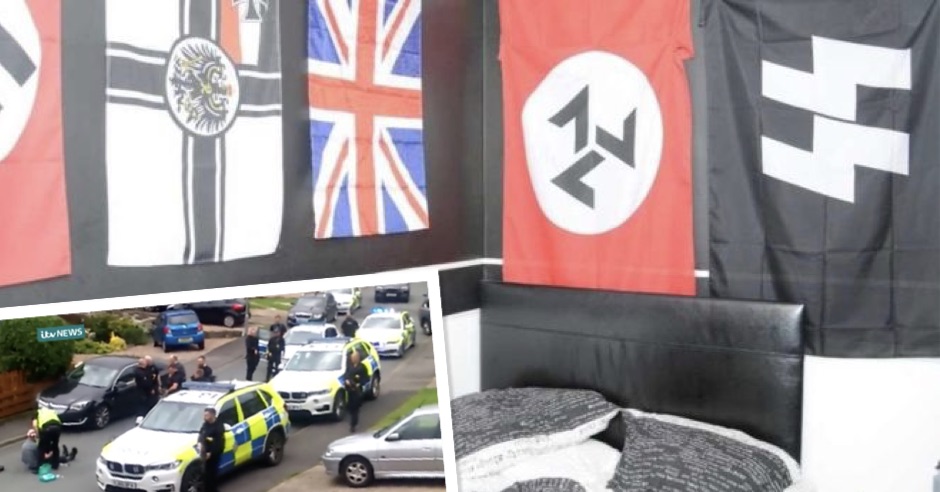 A 17-year-old neo-Nazi from Bradford who made a homemade pipe bomb in order to start an "all-out race war" has been sentenced to a mere three-year Youth Rehabilitation Order and ordered to receive intensive counselling from a deradicalisation expert.
We condemn this unduly lenient sentence which entirely fails to deter terrorism against British Jews.
As we reported in January, the teenager, who cannot be named for legal reasons, is a member of National Action, a violent neo-Nazi group which recruits teenage children and university students. The Home Secretary recently designated National Action a proscribed terrorist organisation after a long campaign by Campaign Against Antisemitism and others.
The boy, who praised the killer of MP Jo Cox, was arrested by the North East Counter Terrorism Unit (CTU) in July 2016 after a member of the public alerted police to a series of Snapchat photos of the bomb including threats to British Jews and other minorities and an image of the pipe bomb. One post showed a crude, home-made device, accompanied by the words "Incendiary explosive and home-made black powder. More to come."
When police entered his bedroom they found it festooned with Nazi flags including swastikas and the emblem of Hitler's Waffen SS. His laptop screensaver was an image of a Nazi eagle over a Swastika and Hitler's famous slogan: "Ein volk, ein reich, ein führer" (one people, one nation, one führer). Police found the bomb in a drawer. They even found that he had posted on social media: "I wish the Nazis had won the war. I wish I could have lived back then and fought alongside the British free Korps, and had the privilege of praising the Führer. Hail Hitler!"
Last month he was found guilty of making explosives but acquitted of the preparation of terrorist acts. Head of Investigations at the North East CTU, Detective Superintendent Simon Atkinson, said: "The fact that this individual had constructed a viable device, capable of causing injury or harm, is extremely concerning. To make and possess such a device is dangerous and constitutes a serious criminal offence."
Passing sentence Mr Justice Goss said the boy needed "a considerable amount of work and attention" in order to address his behaviour. The judge told the boy he rejected his claim to have been "merely fooling about with fireworks" and said "you have continued to express extreme views". He said the boy would have received "a substantial custodial sentence" had he been convicted of preparing terrorist acts.
The teenager told the court he still held Nazi views. This pitiful sentence, once again sees a neo-Nazi being given carte blanche.
Campaign Against Antisemitism is writing to the Attorney General requesting that the sentence be reviewed.