"The NEC has acted decisively to put our own house in order" but will the Parliamentary Party and Labour as a whole follow suit?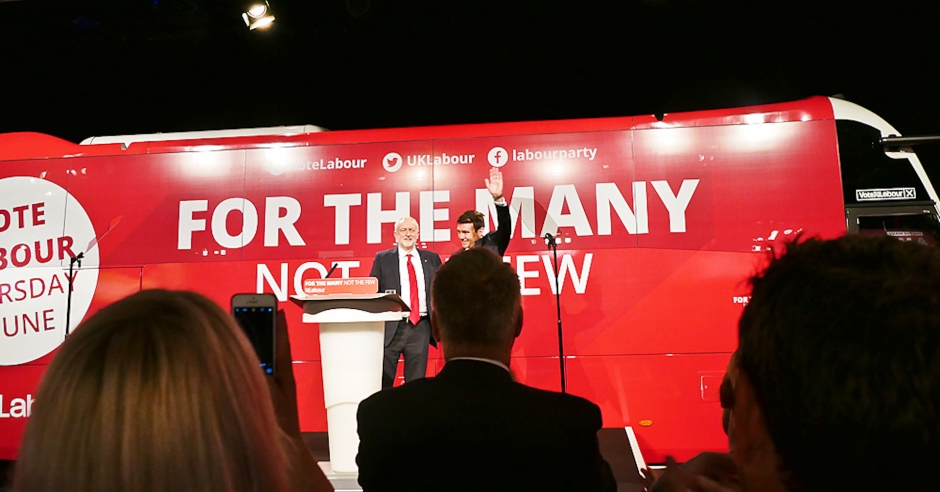 The Chair of the Labour Party, Anneliese Dodds MP, has hailed Labour's ruling National Executive Committee (NEC) as having "acted decisively to put our own house in order" after it passed a serious of significant measures in the fight against antisemitism in the Party.
In its marathon nine-hour meeting yesterday – the last before the Party's annual conference in September – the NEC voted to proscribe Labour Against the Witchhunt – an antisemitism-denial group – and the disgraced former Labour MP Chris Williamson's Resist group, as well as two further far-left groups (Socialist Appeal and Labour In Exile Network), paving the way for automatic expulsion of their members.
The NEC has also resolved, in line with Labour's Action Plan agreed with the Equality and Human Rights Commission (EHRC), to put forward a semi-independent disciplinary system for a vote at this year's Party conference. It is understood that an Independent Reviews Panel and an Independent Appeal Board will be formed, to deal with complaints involving protected characteristics, such as allegations of antisemitism. The Appeal Board will reportedly comprise four lawyers, four lay members, and four HR experts, with panels of 3 – including one from each category – hearing cases. It is believed that the process will only be "semi-independent" because, for reasons of cost and protection of the rights of members, it would not be feasible to outsource the complaints process entirely to an independent body.
Ms Dodds described the proposal as "the fairest, most robust process of any political party that we know of." The National Constitutional Committee will continue to deal with complaints that do not involve protected characteristics. However, the proposal is still subject to approval at conference, and it remains to be seen whether Labour's leadership is capable of implementing them in practice.
Another rule change to be proposed at conference, as agreed at yesterday's NEC meeting, is that all Labour candidates seeking public office will need to undertake antisemitism training provided by Labour's Jewish affiliate, in line with a requirement of the Action Plan.
The NEC was also apparently forced to agree to around one hundred redundancies due to the Party's poor financial state, which is reportedly due in part to the legal ramifications of the raft of antisemitism cases that it has been involved in.
The Party's General-Secretary, David Evans, also reportedly agreed to release "by the autumn" part of the Forde report into the leak of a spurious Party report into antisemitism conducted during the final weeks of Jeremy Corbyn's leadership.
These steps are undoubtedly to be welcomed. However, much remains to be done. For example, organisations such as Jewish Voice for Labour, an antisemitism-denial group and sham Jewish representative organisation, have not been proscribed. Neither has the Labour Representation Committee, a pro-Corbyn pressure group with a long history of belittling claims of antisemitism and publishing extremely disturbing articles, where the former Shadow Chancellor, John McDonnell, serves as President. Numerous individual councillors and members with records of antisemitic conduct are also yet to be disciplined.
Moreover, several of the key positive measures, including the independent disciplinary process and antisemitism training for all candidates, must be approved at Labour's annual conference in autumn. Whilst this was expected, it is a reminder that the hardest step is yet to come. Even yesterday's virtual NEC meeting was protested by a contingent of far-left activists, including "notorious antisemite" and expelled Labour member, Tony Greenstein, and the conspiracy theorist Piers Corbyn (brother of Jeremy). It is believed that Labour Against the Witchhunt will be holding events in Brighton during Labour's conference in the city.
Then there is the problem of the far-left MPs in Labour's Parliamentary Party. In the first release of its Antisemitism in Political Parties research, Campaign Against Antisemitism showed that Labour Party candidates for Parliament in the 2019 general election accounted for 82 percent of all incidents of antisemitic discourse by parliamentary candidates. On the day of the publication of the EHRC's report, we submitted a major complaint against Jeremy Corbyn and other sitting MPs, which are yet even to be acknowledged by the Party, and they must be investigated only by an independent disciplinary process once it is installed. The incidents in those complaints were recently exacerbated by the involvement of numerous MPs in anti-Israel rallies that were addressed by antisemitic speakers and where antisemitic placards were seen and antisemitic chanting was heard. That period has strained relations between the Labour Party and the Jewish community even further.
Yesterday's NEC meeting represented the revolt of those who have enabled the far-left over the past several years, including Sir Keir Starmer, who backed the antisemite Jeremy Corbyn "100%" even as Jewish MPs were hounded from the Party and others courageously left in solidarity with them. The enablers themselves have much to answer for, but yesterday's meeting was a step in the right direction.
Joe Glasman, Head of Political Investigations at Campaign Against Antisemitism, said: "Throwing out the cranks, which no decent political party should have tolerated in the first place, is a positive step, but it is not a cure for a Party that became institutionally antisemitic. The problem is less the bad apples than the culture that enabled them to grow and rot. A new disciplinary process and mandatory training are part of the remedial process. The NEC has spoken, but now the Party must decide at conference, which means the hardest part is yet to come.
"The Parliamentary Labour Party must also confront those in its ranks who have made antisemitic comments, both within and beyond its Corbynist contingent. The indefinite suspension of Jeremy Corbyn was a start, but just as it was wrong for Labour to have tolerated Mr Corbyn over all his years on the backbenches, so it would be intolerable to ignore other MPs facing allegations of antisemitic conduct. We have outstanding complaints against many of these MPs, several of whom also recently endorsed rallies that featured antisemitic placards and chanting while the Party's leadership stayed silent.
"Today's announcement is a welcome step on what remains a long road to the possibility of Labour's rehabilitation, which, given the Party's record to date, is not a certainty."
The Labour Party was found by the Equality and Human Rights Commission (EHRC) to have engaged in unlawful discrimination and harassment of Jews. The report followed the EHRC's investigation of the Labour Party in which Campaign Against Antisemitism was the complainant, submitting hundreds of pages of evidence and legal argument. Sir Keir Starmer called the publication of the report a "day of shame" for the Labour Party.
Campaign Against Antisemitism's Antisemitism Barometer 2019 showed that antisemitism on the far-left of British politics has surpassed that of the far-right.
Campaign Against Antisemitism advocates for zero tolerance of antisemitism in public life. To that end we monitor all political parties and strive to ensure that any cases of concern are properly addressed.