University of Essex inexplicably finds no antisemitism in students' "From the River to the Sea" chant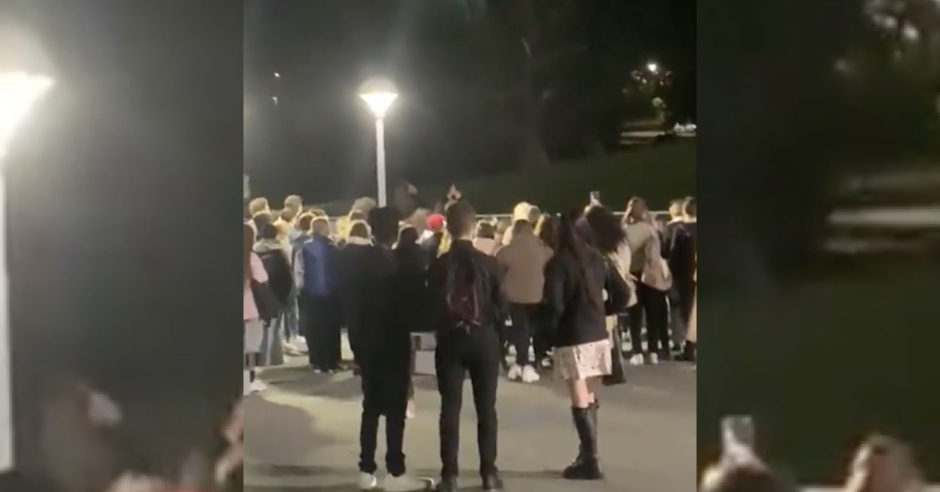 The University of Essex has inexplicably determined that protestors who chanted the "from the river to the sea" slogan as part of campus anti-Israel protests were not engaging in antisemitic conduct.
The slogan was chanted by activists opposed to a speaking engagement in October 2021 at the University's Conservative Society by the former head of British armed forces in Afghanistan, Col. Richard Kemp.
Joe Wigoder, a third year politics student at the University of Essex, lodged an official complaint with the University about the chanting outside the event, but his complaint was rejected. University Registrar and Secretary Bryn Morris, on behalf of the Office of the Vice-Chancellor, wrote in an e-mail to Mr Wigoder that "it was not found that antisemitic behaviour took place" during the protest, and that "no evidence was found that chants had been used to specifically deny the state of Israel…or express hatred of Jews."
The chant of "From the river to the sea, Palestine will be free" only makes sense as a call for the destruction of the world's only Jewish state — and its replacement with a State of Palestine — and is thus an attempt to deny Jews, uniquely, the right to self-determination, which is a breach of the International Definition of Antisemitism.
Education Secretary Nadhim Zahawi has previously said that the slogan "from the river to the sea" is antisemitic and, given its popularity with Hamas and its supporters, its use could be reported to the police.
Mr Wigoder said: "It is incredibly disappointing to read this disheartening news and see the University yet again abandoning their promises to Jewish students. Time after time, the university attempts to sweep antisemitism under the rug, and it leaves us feeling completely unsafe on campus. I have been chasing this complaint for months and this is an upsetting conclusion."
Campaign Against Antisemitism monitors the adoption of the International Definition of Antisemitism by universities.
If any students are concerned about antisemitism on campus or need assistance, they can call us on 0330 822 0321, or e-mail [email protected]