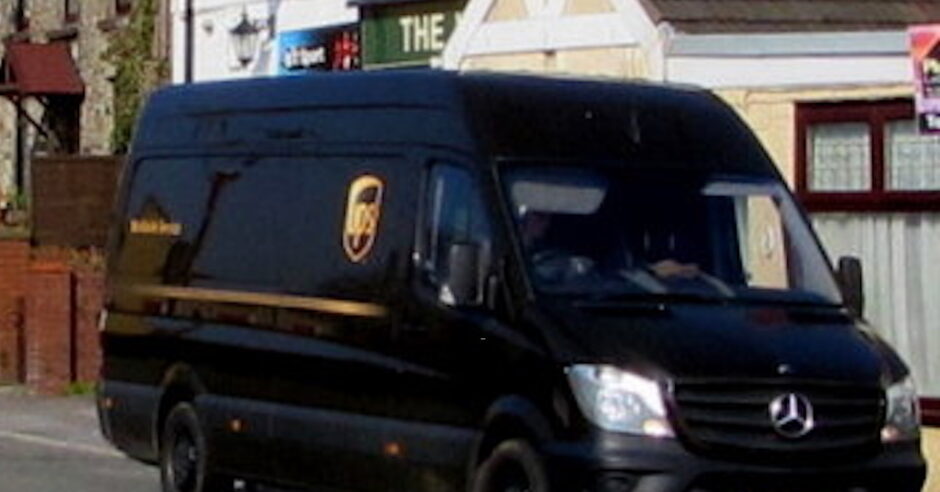 UPS, the global delivery firm, has fired a deliveryman who described a customer's change jar as a "Jew pot".
The incident took place last week in Essex, when the deliveryman arrived at the home of a Jewish family. The victim answered the door and offered payment with her credit card but was declined because the deliveryman did not have a card reader.
The victim returned to the door with a clear plastic container of cash which she kept for such purposes. The deliveryman reportedly leaned in and said "Here we go", then noticed the jar and asked, "Is that your Jew pot?"
It is a common antisemitic trope that Jews are miserly and hoard money.
The victim said nothing to the deliveryman but reported feeling vulnerable and scared, and reported the matter to the police. It was unclear whether the deliveryman had noticed the mezuzah on the door and therefore recognised the home as belonging to a Jewish family or believed he was making the antisemitic remark to a non-Jewish customer.
The police took the complaint seriously and reported it to UPS, and it is understood that UPS has now terminated the deliveryman's employment.
A spokesperson for Campaign Against Antisemitism said: "We are pleased to have assisted in this matter, in which a deliveryman made a gratuitous and repulsive antisemitic joke, knowingly or otherwise, to a Jewish customer. We are grateful to the police for acting and applaud UPS for its swift and decisive action in terminating his employment. Antisemitism has no place in a business context or anywhere else, and UPS has sent the right message to its staff and industry that bigotry will not be tolerated."
Campaign Against Antisemitism's analysis of Home Office statistics shows that an average of over three hate crimes are directed at Jews every single day in England and Wales, with Jews almost four times more likely to be targets of hate crimes than any other faith group.