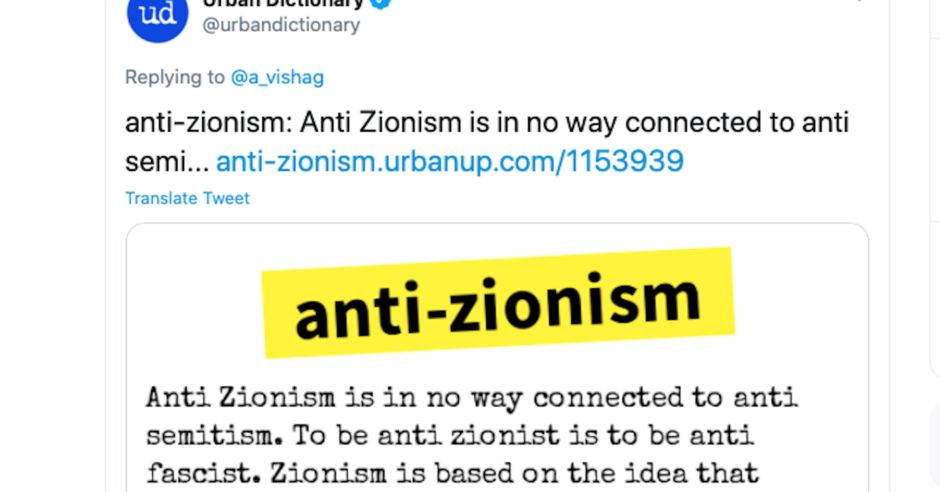 Urban Dictionary, the online crowd-sourced dictionary of slang words, has deleted antisemitic definitions of "anti-Zionism" following a campaign by online activists, including Campaign Against Antisemitism.
However, while "anti-Zionist" has no definitions and several antisemitic definitions of "anti-Zionism" have been removed and replaced by new, more accurate definitions, a new offensive definition has also arisen.
There is also a new offensive definition of "Zionism".
During the campaign against the antisemitic definitions, Campaign Against Antisemitism threatened to bring the matter to the attention of advertisers in order to go after Urban Dictionary's advertising revenue, as we have done before, in order to pressure Urban Dictionary to remove the definitions. We will continue to campaign against anti-Jewish racism on Urban Dictionary and other major websites and social media.
Campaign Against Antisemitism recently and successfully pressured advertisers to withdraw from Urban Dictionary due to its promotion of antisemitism, and the website removed a particularly offensive entry as a result. In the past, the website has removed other gratuitously offensive terms, but is generally slow to act against racism on the website.