Corbyn ally Emily Thornberry joins calls for the Equality and Human Rights Commission to proceed with investigation following CAA's complaint against her Party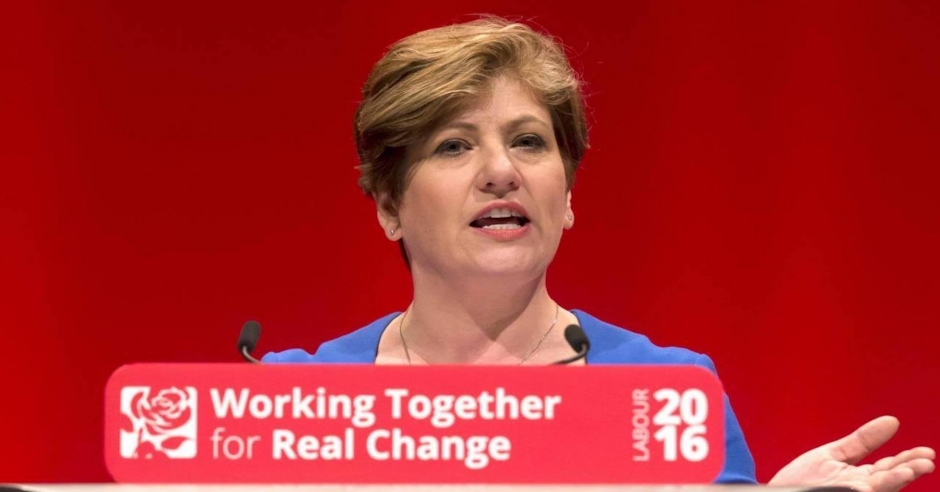 Emily Thornberry, the Shadow Foreign Secretary and a close ally of Jeremy Corbyn, is reportedly the latest senior Labour politician to call for the Equality and Human Rights Commission to proceed with its investigation into institutional antisemitic discrimination and victimisation within the Labour Party.
The Equality and Human Rights Commission launched pre-enforcement proceedings against the Labour Party last month following a formal referral and detailed legal representations from Campaign Against Antisemitism, which is the complainant. The pre-enforcement proceedings are a precursor to opening a full statutory investigation.
According to the news website, Politico, Ms Thornberry said that she would be in favour of Labour coming under national oversight from bodies like the Equality and Human Rights Commission (EHRC), which she said could launch an inquiry into the Party's process for handling complaints. Ms Thornberry made the comments during an interview for Politico's "EU Confidential" podcast.
"I just want it sorted," she told Politico.
Ms Thornberry also told Politico that she is "disgusted" by fresh media reports in the Sunday Times of antisemitism within Labour and claims that the leadership had interfered with the disciplinary process. She said: "I'm completely disgusted this is continuing to happen" and added that: "Some of the things that were said just turn my stomach and the idea that these people are still in my Labour Party disgusts me."
Ms Thornberry follows many others within the Labour Party who have called for the EHRC's investigation to proceed.
Her colleague Tom Watson, Deputy Leader of the Labour Party, who stated that: "I am deeply saddened to read that the EHRC feels there is sufficient evidence to investigate Labour for breaches of discrimination law. I have written to our General Secretary to ask that that Labour Party cooperates fully with the EHRC and that all relevant files and data should be retained so that investigators can form a clear picture of the process and culture around Labour's response to antisemitism within our ranks."
Lord Falconer, who was at one point due to be asked by the Party's leadership to become their "antisemitism surveillance commissioner", told BBC Radio 4's World at One that: "It sounds to me like an urgent investigation is required…I was willing to do that, and if the Commission don't come in, I would remain willing to do it."
Trevor Phillips, founding Chair of the EHRC and a Labour member, wrote that: "…Yesterday's courageous decision by the Commission to investigate the Labour Party was a proud moment for me. I know that EHRC lawyers would have considered the decision with the utmost thoroughness, and I am sure the Board would have weighed the risk of controversy carefully. And then they did the right thing – just as you'd expect a pioneering body empowered to attack injustice without fear or favour to do….Let me be clear: Had I still been at the EHRC, I would have supported this decision 100 per cent."

In recent months, eleven MPs have resigned from the Labour Party over antisemitism.
Yesterday, marked the one year anniversary since over 2,000 Jews and non-Jews alike converged from across the UK for a national demonstration outside Labour Party Head Office in London organised by Campaign Against Antisemitism. The rally demanded that the Labour Party hold Mr Corbyn to account over his failure to tackle antisemitism in the Party. We received 1,025 disciplinary complaints from the demonstrators which we handed over to the Labour Party. A year later, they have still not investigated these complaints.
Almost 50,000 people have now signed our petition denouncing Jeremy Corbyn as an antisemite and declaring him "unfit to hold any public office".