Following mental health assessment, man who allegedly punched Jewish men to the ground deemed unfit to give plea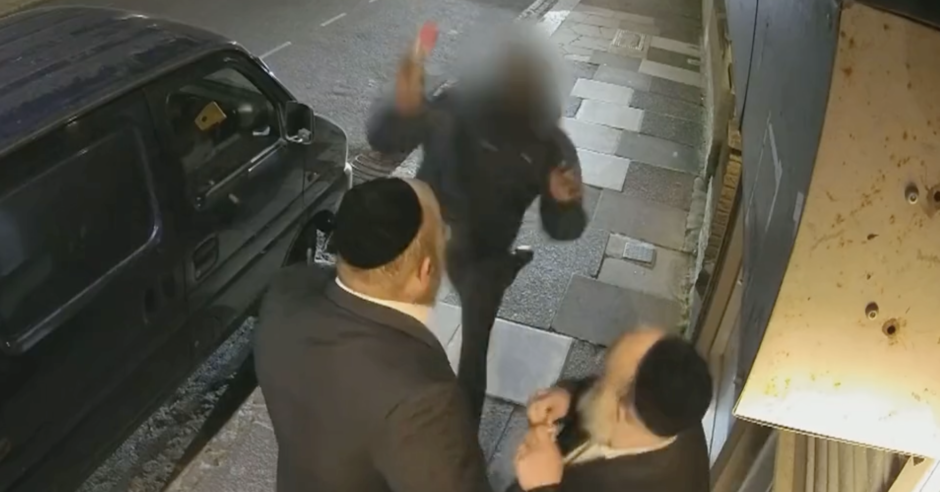 During a court hearing that was held today for a man who was arrested after visibly Jewish men were punched to the ground in January, the defendant was deemed unfit to give his plea due to his mental ill health.
Police in Haringey arrested a man after two visibly Jewish men were viciously punched to the ground in Stamford Hill in January in an assault that was widely publicised. CCTV footage showed a man striking blows to the two Jewish men's faces and bodies.
The victims, Israel Grossman and Erwin Ginsberg, were promptly treated by Hatzola, a volunteer-run emergency medical service, and were hospitalised. It is understood that one victim sustained severe bruising, a broken nose and a fractured wrist, while the other also suffered bruising and injuries to his wrist and eye.
The incident took place on Cadoxton Avenue and was reported by Stamford Hill Shomrim, the Jewish volunteer neighbourhood watch patrol.
Malaki Thorpe, 18, of Fairview Road N15, appeared in Highbury Corner Magistrates' Court shortly after the incident and was charged with two counts of racially aggravated ABH and one count of possession of an offensive weapon.
He was remanded in custody, and did not attend a hearing at Wood Green Crown Court in March, when the court determined that he was to undergo a mental health assessment to determine his fitness to stand trial.
Today, at the hearing in the same court, Mr Thorpe's lawyer, David Lyons, stated that the defendant was unfit to plead as he was "suffering from psychotic illness".
Mr Thorpe is currently remanded in custody and is awaiting transfer to Chase Farm Hospital to receive medical treatment. The court will reconvene in June for a case management hearing where, depending on a doctor's assessment, Mr Thorpe may have an opportunity to state his plea.
Mr Lyons also disclosed that there is no dispute that Mr Thorpe hit these men, but he requested that the court reconsider whether the racially motivated element is applicable, to which Judge Aaronberg responded that the comment had been noted.
Campaign Against Antisemitism's analysis of Home Office statistics shows that an average of over three hate crimes are directed at Jews every single day in England and Wales, with Jews more than four times likelier to be targets of hate crimes than any other faith group.