SNP readmits Neale Hanvey MP following sanction, training and apology to Jewish community, in positive example of rehabilitation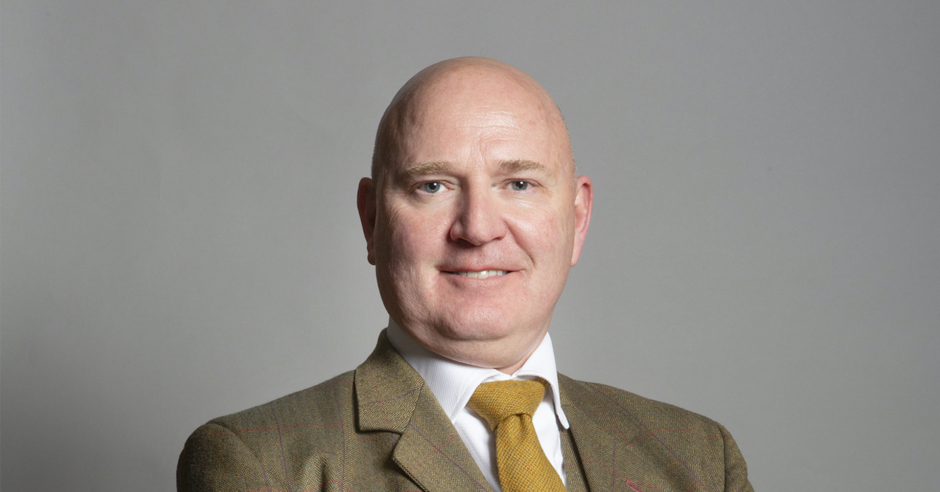 The Scottish National Party (SNP) is understood to be preparing to readmit Neale Hanvey, a candidate who was suspended by the Party during the General Election after his historic antisemitic social media posts came to light.
Mr Hanvey was the SNP's parliamentary candidate for Kirkcaldy and Cowdenbeath in the 2019 General Election, but during the campaign it emerged that he had posted antisemitic comments on social media in 2016, in one case comparing Israeli policy to that of the Nazis, in breach of the International Definition of Antisemitism, and in another case sharing an image of the Jewish financier George Soros depicted as a puppet master controlling the world.
Upon the revelation, Mr Hanvey issued an immediate apology, recognising, importantly, how at least one of his comments breached the Definition and saying that he was "genuinely and deeply sorry". Nevertheless, the SNP suspended him, saying: "Neale Hanvey is no longer an SNP candidate, and his membership has been suspended pending disciplinary action. All support for his campaign has been withdrawn." Despite the impact that this suspension could have on the SNP's chances in the marginal seat, the Party took swift action. Mr Hanvey remained on the ballot under the SNP's name, however, because the deadline for nominations for electoral candidates had passed.
Local SNP activists continued to campaign for Mr Hanvey, however, despite the calls from Nicola Sturgeon, the SNP leader, for them to cease doing so and campaign for neighbouring candidates instead. Whether these calls were genuine or simply issued to appear to distance the Party from Mr Hanvey's comments in the knowledge that the activists would ignore the calls anyway and help elect someone who appeared to be the SNP candidate is not known.
Mr Hanvey won the election but entered Parliament as an independent MP. He says that he has felt "tortured" by his punishment, has experienced an "internal moral panic" and is "earnestly trying to make amends".
The SNP is now expected to readmit Mr Hanvey following a six-month suspension (dating from the original suspension rather than from his election) and on condition that he completes antisemitism training with a reputable antisemitism charity and meet with a Jewish representative organisation in Scotland to apologise.
Ordinarily, suspension pending investigation should not be treated as a sanction, but it may be in some circumstances and if combined with other sanctions or conditions. Moreover, it is significant that the social media posts were historic rather than current, and that, when it was pointed out, Mr Hanvey instantly acknowledged that his comments were racist and unacceptable and immediately and persistently apologised, and that the SNP took rapid action to suspend him and distance itself from his comments.
The SNP faced a deeper controversy when a Party official tasked with investigating Mr Hanvey on behalf of the Party was herself forced to resign after she described Israel as a "Nazi state". It is likely that the Party therefore has more to do to eliminate antisemitism among its officials and members.
A spokesman for Campaign Against Antisemitism said: "Different cases of antisemitism in politics will require different responses. The case of Neale Hanvey is instructive. When Mr Hanvey's antisemitic social media posts were uncovered, he immediately apologised and has consistently shown contrition. When the posts were publicised, the SNP suspended him at once and its leader instructed local activists to cease campaigning for him (albeit that they continued to do so).
"Usually a suspension pending investigation should not be regarded as a sanction, but he began his tenure as an independent MP under suspension from his Party, will be taking antisemitism training with a reputable charity and will be meeting with a Jewish representative organisation to apologise.
"While we would rather that he undertakes the training before readmission, broadly-speaking this is a positive response from the SNP and hopefully will also show that an MP willing to listen and learn from his past prejudice can become a better legislator going forward. We applaud the SNP for its approach to Mr Hanvey's case."
Campaign Against Antisemitism's Antisemitism Barometer 2019 showed that antisemitism on the far-left of British politics has surpassed that of the far-right, and that 42% of British Jews have considered leaving the UK, of which 85% cited antisemitism in politics.
Campaign Against Antisemitism advocates for zero tolerance of antisemitism in public life. To that end we monitor all political parties and strive to ensure that any cases of concern are properly addressed.