Anticipating EHRC report, Labour moves to expel 25 members in one day, while news also emerges of yet another troubling figure vying to join Party's ruling body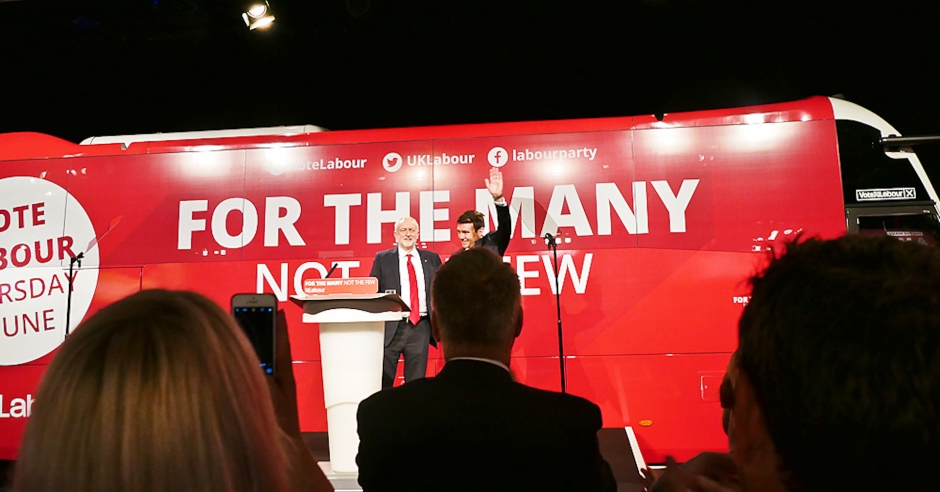 The Labour Party has reportedly expelled 25 members in a single day, as it tries to compensate for years of lacklustre disciplinary enforcement before the Equality and Human Rights Commission (EHRC) publishes its report later this year.
The EHRC launched a full statutory investigation into antisemitism in the Labour Party on 28th May 2019 following a formal referral and detailed legal representations from Campaign Against Antisemitism, which is the complainant.
Following what the Party describes as "significant reforms" to its disciplinary process, it is also believed that Cllr Jo Bird has been suspended and Asa Winstanley resigned his membership after the Party launched its delayed investigation and began asking him questions.
Cllr Bird, who represents the Bromborough Ward on Wirral Council, has a long history of controversy relating to Jews, including renaming 'due process' in the Labour Party as "Jew process", for which she was suspended; supporting the expelled Labour activist and friend of Labour leader Jeremy Corbyn, Marc Wadsworth, who was thrown out of the Party after a confrontation with Jewish then-MP Ruth Smeeth; and worrying about the "privileging of racism against Jews, over and above — as more worthy of resources than other forms of racism." Cllr Bird is a member of the antisemitism-denial group and sham Jewish representative organisation, Jewish Voice for Labour, and was elected to Wirral Council in August 2018.
This is Cllr Bird's second suspension from the Labour Party, and it comes just days after it emerged that the Labour Representation Committee, a pro-Corbyn pressure group with a long history of belittling claims of antisemitism and publishing extremely disturbing articles and of which the Shadow Chancellor, John McDonnell, is President, was backing Cllr Bird to join Labour's ruling National Executive Committee (NEC). Cllr Bird had previously been tipped to become a candidate to replace Dame Louise Ellman, a Jewish MP who quit Labour prior to the election due to antisemitism.
Mr Winstanley, a far-left activist who called the Jewish Labour Movement an "Israeli Embassy proxy" and was reportedly suspended from Labour in March, pending an investigation, observed: "The manufactured 'antisemitism crisis' spreads from Labour to a state-backed McCarthyist witch hunt. It was a fatal mistake to indulge these lies, and indulge liars like John Mann." Lord Mann was a Labour MP who quit the Party and was elevated to the House of Lords as the Government's independent antisemitism advisor. Last September, Labour Against the Witchhunt, a group that was set up to protest the expulsion of Labour members for alleged antisemitism and that opposes "the false antisemitism smear", hosted a public meeting with Ken Livingstone and Asa Winstanley.
Expelled members included Maureen Fitzsimmons, whose social media posts suggested that "Jews control everything" and referenced "corrupt Jewish puppet bankers", and who continues to call antisemitism "the big lie"; Gavin Sealey, who supported notorious antisemite Gilad Atzmon (although it was unclear whether Mr Sealey's expulsion was related to his expression of support); and Stephen Orme, who reportedly reacted to his expulsion by saying that "friends of Israel are a dominant and obsessive force". Another member, Sharon Rothwell, reported that she had been suspended for "posting vids" by conspiracy theorist David Icke.
Elleanne Green, the founder of the antisemitic Palestine Live Facebook group, of which Mr Corbyn was a member, has also now been expelled from the Party. It has taken Labour two years since the views expressed in the group became public for Ms Green to face a sanction.
At the same time, it has emerged that, while Cllr Bird's possible bid to join the NEC may fail due to her suspension, another troubling figure is a candidate to become the BAME (Black, Asian and Minority Ethnic) representative on the NEC. Keith Hussein has apparently repeatedly described antisemitism allegations against the Labour Party as a "smear".
In the first release of its Antisemitism in Political Parties research, Campaign Against Antisemitism showed that Labour Party candidates for Parliament in the 2019 general election accounted for 82 percent of all incidents of antisemitic discourse by parliamentary candidates.
Campaign Against Antisemitism's Antisemitism Barometer 2019 showed that antisemitism on the far-left of British politics has surpassed that of the far-right.
Campaign Against Antisemitism advocates for zero tolerance of antisemitism in public life, To that end we monitor all political parties and strive to ensure that any cases of concern are properly addressed.