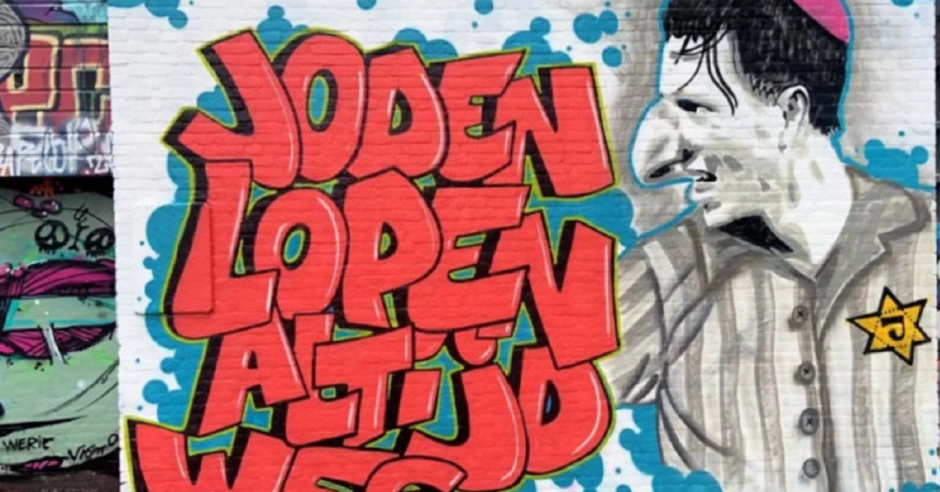 An antisemitic mural of Dutch footballer Steven Berghuis, who is not himself Jewish, is being investigated by police, it was reported last Friday.
The image depicts the footballer wearing a concentration camp uniform and the yellow star that the Nazis forced Jews to wear during the Holocaust. The player's nose was exaggerated in size, a key feature in antisemitic Nazi propaganda, and a skullcap was also drawn on his head. The words "Joden lopen altijd weg" were spray-painted beside the image, which translates to "Jews always run away".
The mural appeared after the footballer announced that he was signing from Feyenoord Rotterdam to rivals Amsterdamsche Football Club Ajax, a club that has embraced its associations to Judaism (although it has no formal ties), even referring to themselves as "Joden", which has often seen them on the receiving end of antisemitic chants.
Feyenoord Rotterdam have said that they have "no idea who is doing this and therefore not to what extent they really have a relationship with the club," but a representative also added that if the culprit was found to be a supporter of the team, that person would be "banned from the club's stadium for life."
They also added that the club had "been working for many years to combat antisemitism," which "ranges from webinars and workshops to educational trips to Auschwitz and Birkenau."
Campaign Against Antisemitism has expanded our coverage of antisemitism worldwide. Please contact us if you would like to share feedback or volunteer to assist with this project.
Image credit: CIDI