CAA complains to Channel 4 over failure to remove stream of abusive comments on its Facebook videos for Holocaust Memorial Day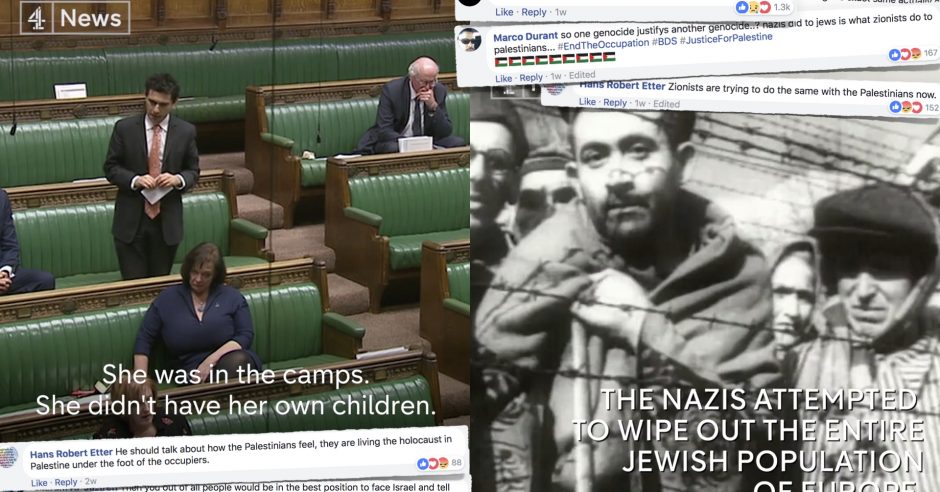 The Labour MP for Leeds North West, Alex Sobel, has recieved a string of antisemitic abuse online following an impassioned speech last week in the House of Commons to mark Holocaust Memorial Day.
In a candid and emotional speech to the House, Mr Sobel described how the events of the Holocaust had impacted his family and expressed concern that genocide and intolerance was still taking place around the world.
Shockingly, a Channel 4 Facebook video of Mr Sobel's speech, which has been viewed over 130,000 times, attracted a stream of antisemitic abuse directed at the MP.
Mr Sobel's heartfelt speech mentioned family members murdered and sterilised by the Nazi regime. He expressed his sorrow for family members that never even had a chance to live, and shared memories of his great aunt in Tel Aviv having numbers tattooed onto her arm and the confusion that caused him as a child.
However, Channel 4's video of the speech was strewn with abuse such as: "Meanwhile, let's forget the current Holocaust" and "…not one mention of the genocidal tyranny being inflicted upon the Palestinian people by the people 'who suffered so much'. It must be due to his personally deep felt shame that he swept this ongoing tragic event under the carpet." Another user posted "God in heaven. I'm bloody sick of hearing this. Politicians use the Holocaust like a royal flush in poker."
In response to the shameful comments, Labour leader Jeremy Corbyn tweeted: "Appalling that Alex Sobel has received a stream of antisemitic abuse online after Channel 4 posted a video of his speech to mark Holocaust Memorial Day. We must root out this disgusting prejudice from our society." Twitter users responded by asking Mr Corbyn whether he would start with antisemites in his own Party.
Sadly, since the Alex Sobel video, another post on Channel 4's Facebook page has also attracted a number of unsavoury antisemitic comments.
In a post commemorating the 73rd liberation of Auschwitz, Channel 4 posted a video showing the horrors found inside the camp. Some of the comments found alongside this include "Yet they are still doing it to the Palestinen's [sic]", "The Russians lost more millions and they never ever mention about it". Another user added "So sad to see how the oppressed have become the oppressors. Free Palestine."
Many of the comments breach the International Definition of Antisemitism which explicitly states that "Drawing comparisons of contemporary Israeli policy to that of the Nazis" is antisemitic, but Channel 4 has failed to remove these hateful comments on their posts.
Campaign Against Antisemitism is making a complaint to Channel 4.