Essex students inexplicably protest speech on Afghanistan by calling for destruction of Israel, two years after 200 voted against creation of Jewish society on their campus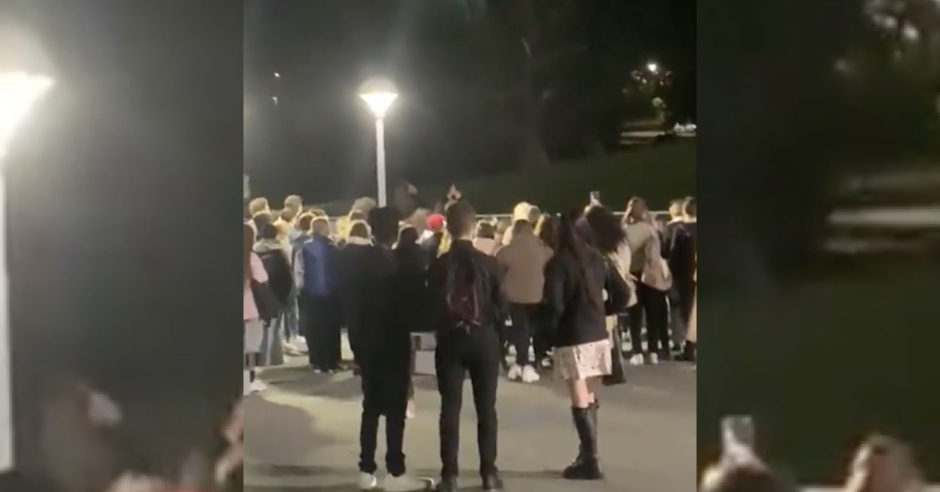 Students at the University of Essex reportedly protested against a speech on Afghanistan by calling for the destruction of Israel.
Col. Richard Kemp, the former commander of British forces in Afghanistan, spoke to the University's Conservative Society while protestors outside chanted "From the river to the sea, Palestine will be free," a chant that only makes sense as a call for the destruction of the world's only Jewish state – and its replacement with a State of Palestine – and is thus an attempt to deny Jews, uniquely, the right to self-determination, which is a breach of the International Definition of Antisemitism.
The talk was about Britain's withdrawal from Afghanistan and had nothing to do with Israel.
The student body at the University of Essex has a history of controversy relating to antisemitism. Two years ago, more than 200 students at the University voted against the creation of a Jewish society, which are commonplace on British campuses as a home for Jewish students, facilitating their religious observance and cultural and social life as well as representing them to university authorities.
The vote came amidst a row over antisemitism, with one academic dismissed from the University after asserting on social media that "the Zionists next want to create a society here at our university." The motion did ultimately pass.
Campaign Against Antisemitism monitors the adoption of the International Definition of Antisemitism by universities. The University of Essex has adopted the International Definition of Antisemitism.
If any students are concerned about antisemitism on campus or need assistance, they can call us on 0330 822 0321, or e-mail [email protected].