Former Labour Mayor of Brent Aslam Choudry regrets posting video suggesting "the Jewish lobby" controls America, according to report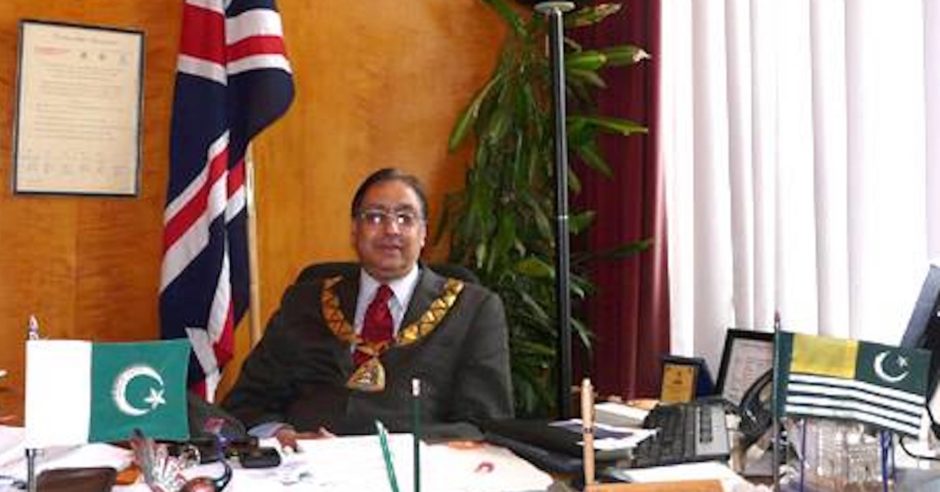 The JC is reporting that Aslam Choudry, a former Labour Mayor of Brent, in London, has said that he made a "mistake" when he posted a video suggesting that "the Jewish lobby" controls the United States.
Cllr Choudry, who represents the Dudden Hill ward on the local council and is the Chair of Brent's Audit Committee, reportedly posted the video in a WatsApp group. The video apparently said that just as in Nazi Germany one could not criticise the Nazi Party, so in contemporary America one cannot criticise the "Jewish lobby", comparing the situation to other totalitarian states. "Both sides, Democrats and Republicans, they both bow down to the Israeli lobby", the narrator on the video explained, apparently using the phrases 'Jewish lobby' and 'Israeli lobby' interchangeably.
The video was from Real Face Media, a channel that purports to "spread the true message of Islam."
Other members of the WatsApp group, among them local Jewish residents, were appalled, with one writing, according to the JC, that they were "absolutely disgusted". Another is apparently referring the matter to the Labour Party.
Cllr Choudry wrote in reply: "I'm sorry sent by mistake".
In 2016, Cllr Choudry shared a video on social media with the caption, "Zionists are even worst [sic] than animals," for which he said "I apologise unreservedly".
On 28th May 2019, the Equality and Human Rights Commission launched a full statutory investigation into antisemitism in the Labour Party following a formal referral and detailed legal representations from Campaign Against Antisemitism, which is the complainant.
In the first release of its Antisemitism in Political Parties research, Campaign Against Antisemitism showed that Labour Party candidates for Parliament in the 2019 general election accounted for 82 percent of all incidents of antisemitic discourse by parliamentary candidates.
Campaign Against Antisemitism's Antisemitism Barometer 2019 showed that antisemitism on the far-left of British politics has surpassed that of the far-right.
Campaign Against Antisemitism advocates for zero tolerance of antisemitism in public life. To that end we monitor all political parties and strive to ensure that any cases of concern are properly addressed.